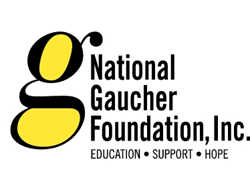 Educational and outreach programs are vital to help save lives and lessen the effects of the disease through early diagnosis.
Harpers Ferry, WV (PRWEB) August 26, 2015
Gaucher Awareness Month kicks off October 1 with a month-long series of educational and outreach programs designed to shed light on this devastating illness that affects anyone regardless of age, gender or ethnicity. The highlight event, the National Gaucher Conference will be held in Bethesda, MD on October 18-19, 2015 in memory of John A. Barranger, MD PhD. John was a pioneer in the field of enzyme replacement therapy and was instrumental in developing the first successful treatment for Gaucher disease. Internet banners on the Dr. Oz website and other media will spread the word about this annual event.
Families and individuals who have Gaucher disease, treatment centers, pharmaceutical companies and anyone who has a connection to those who have the disease are encouraged to submit an awareness project. They range from huge campaigns to producing videos or raising funds at events like bake and garage sales, sharing "awareness" fliers with others and making donations to the NGF to help support its educational programs. All projects are submitted to the NGF for posting at its website, http://www.gaucherdisease.org.
Gaucher Awareness Month can be traced back to 1986, when President Ronald Reagan issued his first proclamation to hold Gaucher Awareness Week beginning October 16. Later, in 1990 the Honorable Barney Frank introduced a joint resolution to declare September as Gaucher Awareness Month. It was later changed to the original month of October.
"Educational and outreach programs are vital to help save lives and lessen the effects of the disease through early diagnosis," says Rosina Papantonio, Marketing and Communications Director. Gaucher disease, an enzyme deficiency, is often misdiagnosed and undiagnosed. It is debilitating, often fatal, and presently, there is no cure. Most people have little knowledge of their family history and may know nothing about Gaucher disease.
Some of the warning signs of Gaucher disease type 1, the most common form of the disease, are easily fractured and broken bones, nosebleeds and bruising, anemia and enlarged abdomen. Types 2 and 3 both have neurological involvement, causing fatalities and shortened life spans. Both parents must carry the Gaucher gene in order to pass it on to their children.
Learn more about the disease and how you can help support education at http://www.gaucherdisease.org. Through education, outreach and programs such as Gaucher Awareness Month, we can help save lives.
About the National Gaucher Foundation (NGF):
The NGF was established in 1984 to find the cause and a cure for Gaucher disease and promote research and awareness of the disease. Since 1984, the NGF funded millions of research dollars toward the cause, treatments and cure for Gaucher disease. By 1991, the Foundation expanded its programs to meet the increasing needs of the Gaucher community and that included education and financial assistance. Today the NGF is the only independent, not-for-profit educational organization in America catering to individuals and families with the disease.