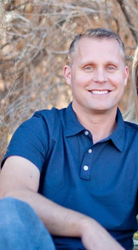 I am excited about the direction Guaranteed Returns is headed
New York, New York (PRWEB) August 28, 2015
Guaranteed Returns® is pleased to announce Kris Driggs as the new GRx Arizona Regional Account Executive. Kris spent most of his career as an Account Manager with Cemex, a global leader in the building materials industry. He holds a Bachelor of Science degree in Business Management.
Kris will provide on-site pharmaceutical returns service to pharmacies throughout the state of Arizona. On-site pharmaceutical returns service is provided by Guaranteed Returns' reliable, local, and readily available team of Regional Account Executives.
"I am excited about the direction Guaranteed Returns® is headed and the opportunity to work with a great group of people", said Kris.
About Guaranteed Returns®
Guaranteed Returns® provides pharmaceutical return services to independent retail, chain-store, hospital, government, LTC, Mail-Order and clinic pharmacies. Mail-in and On-site service options are available. GRx local on-site service representatives are highly valued for their professionalism, trustworthiness and for "going above and beyond."
All customers have access to the customer portal which provides cradle to grave documentation, 150 customizable reports, an online inventory program, mail-in pharmaceutical returns forms (with auto-filled account information), and mailing and shipping labels.
Visit our website or call 1.800.473.2138 today to learn more.