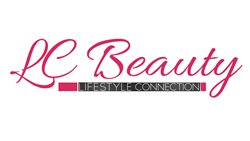 We are incredibly excited to be launching the LC Beauty collection!
AUSTIN, Texas (PRWEB) August 25, 2015
The Liquidation Channel (LC) is excited to announce their brand new Lifestyle Connection – Beauty collection. This new beauty collection is set to feature makeup and hair products from famous beauty experts, Mario de Luigi and Francky L'Official. The LC Beauty show will be live on Tuesday, August 25th from 2 p.m. through 4 p.m. CT and will pick up again at 6 p.m. through 8 p.m. CT.
The first two hours of the show will feature all makeup products including: lipstick/lip gloss, eyeliners, foundation, blush, eyeshadows, and much more. It is the perfect opportunity for customers to get the ideal makeup accessories for their everyday look and more elegant evening look.
The last two hours of the show, 6 p.m. through 8 p.m. CT, will feature only hair products. The hair products include: shampoo, hairspray, thickening crème, mousse, and much more. All hair products are guaranteed to improve hair's texture, and volume, and give it a stunning healthy look.
LC's Beauty Buyer Karen Wells says, "We are incredibly excited to be launching the LC Beauty collection! We have worked hard to bring our customers the best makeup and hair products to meet their everyday needs and help them accomplish the look they've always dreamed of getting."
For more information on updates and specials, stay tuned to http://www.liquidationchannel.com/ or http://www.facebook.com/shoplctv.
For More Information Contact:
Carolina Sandoval
Marketing Specialist
512- 901-0621
carolina.sandoval(at)liquidationchannel.com
About Liquidation Channel: Liquidation Channel (http://www.liquidationchannel.com) is an Omni-channel business comprised of a home shopping TV network, an ecommerce business, and an outside sales/wholesale segment. It is a global leader in direct sales of colored stones, diamonds, precious metals, and a variety of luxury goods and innovative products. LC specializes in delivering Exceptional Quality, Exquisite Designs, and Outstanding Value, while providing a low-price guarantee on each of its products. The channel's unique jewelry is available online at LiquidationChannel.com and on DirecTV Channel 75 and 226, Dish Network Channel 274, Verizon FIOS Channel 159, ROKU, AT&T U-Verse 399 and 1399 (HD), Google Chromecast, Amazon Fire, and local cable channels.