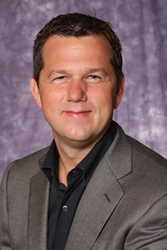 We see tremendous growth over the next five years!--Des Hague
Stamford, CT (PRWEB) September 08, 2015
William Caruso & Associates, Inc. (WC&A), an internationally recognized food and laundry facilities design and consulting firm based out of Denver, CO announced today its first international partnership. WC&A has executed a strategic partnership with BBG- Consulting. BBG-Consulting, led by Managing Partners Karl-Heinz Kreuzig and Tina Froboese, is a preeminent hospitality facilities design and consultancy firm, headquartered in Duesseldorf, Germany.
"Today's market place is becoming more global on a daily basis and this partnership represents our first step in ensuring that WC&A has the capability and competency to work on projects across the globe," stated Bill Caruso, Founder and Partner of WC&A.
"When we invested in WC&A we did so because we have complete confidence in the leadership and vision of WC&A," stated Des Hague, co-founder of Aegis Enterprises, LLC. before adding, "we see tremendous growth in several regions and we are gearing up to insure that we have the right talent in the right places. We simply see this as the first step in driving global growth."
"I have known and worked with Bill for decades. We are thrilled to have entered into a strategic partnership with WC&A. We are excited about joining forces and enhancing our collective offering and footprint across the continent," stated Karl-Heinz Kreuzig, President & CEO of BBG-Consulting.
About WC&A:
William Caruso & Associates, Inc. specializes in commercial food/beverage and laundry facilities planning and design services. Headquartered in Denver with offices in Philadelphia, San Francisco and Scottsdale, WC&A has completed over 2,400 projects in 22 countries, an unmatched record in a very specialized industry. WC&A's diverse project portfolio includes completed food and laundry service facilities for hotels, universities, schools, correctional systems, hospitals, corporate headquarters, convention centers, stadiums, arenas, and others.
For more information: http://www.wcarusoassoc.com
Contact: Renate Siekmann
William Caruso & Associates, Inc.
8055 East Tufts Avenue, Suite 1320
Denver, CO 80237
Phone: 303.649.1600 x211
Email: rsiekmann(at)wcarusoassoc(dot)com
If you have questions regarding William Caruso & Associates, Inc. and its services, please contact Renate Siekmann at 303-649-1600 x211 or at rsiekmann(at)wcarusoassoc(dot)com.
About BBG-Consulting
BBG-Consulting is Europe's first specialized consulting firm for the hospitality industry. Since 1962, BBG has completed more than 9,000 projects throughout Europe ranging from advisory, design to asset management and even extensive research, benchmarks and publication. As the only specialist combining operational and financial requirements with design expertise, BBG provides highly profitable solutions for developers, investors, banks and operators. Headquartered in Duesseldorf, Germany, BBG also operates offices in Berlin, Germany, and Athens, Greece.
For more information: BBG-Consulting
About Des Hague
A renowned executive with over twenty-five years of leading global public and private companies, Des Hague has established himself as an innovative thinker in the international business world. His forward-thinking approach pushes companies toward sustainable growth, granting them a position as resilient competitors within their respective industries. Hague most recently was the CEO and President of Centerplate, Inc, the largest event hospitality firm in North America. [ source: http://deshague.com . Hague also serves on the boards of DVETelepresence, PING HD, WC&A, Inc., and the Stamford Youth Foundation along with advising on several start-up ventures.
Along with his professional projects, Des Hague contributes significant amounts of time and energy to non-profit charitable work. Hague has helped raise more than $100 million over the past few years for many non-profits, including the Stamford Youth Foundation, a local organization offering multiple after-school programs for young people, and The Journey Home, a Baltimore-based Foundation fighting homelessness. Hague views AEGIS, LLC. as a perfect blending of business and philanthropic activities.
For more about Des Hague, visit: http://deshague.com
Des Hague - LinkedIn: https://www.linkedin.com/in/deshague
Contact:
DesHague.com
EMail: deshague(at)aegisenterprisesllc(dot)com