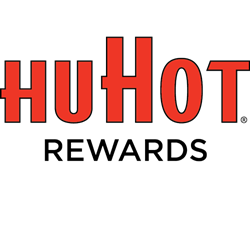 "The HuHot Rewards program demonstrates how powerful it is to bridge digital marketing programs and in-store transactions."
Missoula, MT (PRWEB) August 26, 2015
HuHot Mongolian Grills, LLC announces a system-wide rollout of its HuHot Rewards loyalty program that leverages Sparkfly's transaction data capture and promotion tracking capabilities. The new program enables HuHot's 57 locations to offer customers highly relevant digital promotions that are targeted based on purchase behavior. Franchisees can now replace paper coupons with fraud-proof mobile offers and track their performance at the point of sale (POS).
Sparkfly's platform enhances and combines HuHot's CRM and loyalty capabilities, allowing the marketing team to capture transaction data and segment loyalty users based on purchases. HuHot is then able to extend segment-specific offers to guests via email.
"Thanks to Sparkfly, we now have a single platform for loyalty and CRM data. This opens the door for us to identify 'surprise and delight' offers to that are suited to our guests' interests and purchase habits," says Stephanie Krause, HuHot's VP of Marketing. "In addition, the digital promotion capability improves operational efficiency at the restaurant level because guests can easily redeem offers from their mobile phones with single-use codes. Managers no longer need to approve paper coupons."
With HuHot Rewards, guests provide their loyalty card number or phone number to add and redeem points at checkout. For every 12 adult grill meals purchased, guests enjoy a free grill meal, amongst other rewards and offers via email. Data obtained via Sparkfly offers HuHot a line of sight into how many guests are transitioning from "low frequency" diners to "high frequency" diners. HuHot can use offers to influence these trends.
"Our work with HuHot is a great example of how powerful it is to bridge the usual gap between digital marketing programs and in-store transaction activity," says Sparkfly CEO Catherine Tabor. "It works in two directions – the transaction data we capture drives smarter marketing programs, while our promotion tracking offers a clear view of how campaigns are performing."
Sparkfly's platform is integrated with over 20 leading point-of-sale (POS) vendors and supports both loyalty and acquisition marketing programs.