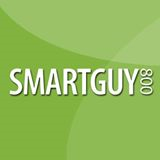 Generate more calls and never lose a lead again
Los Angeles, CA (PRWEB) August 25, 2015
SmartGuy.com, a leading global business referral network (SmartGuy") announces the unveiling of SmartGuy800.com, a cloud-based virtual phone system offering businesses 800 numbers, which automatically capture the topic of interest, marketing source and phone number of callers, even if they hang up, have an unlisted number or have Caller-ID Blocking.
"The speed of communication between consumers and businesses is critical", states Jordan Wexler CEO of SmartGuy.com. "Whether you have a website, a store front or a mail order company. If you can't provide instant information to prospects at the height of their interest and make yourself available or at least follow up right away, they will find someone else who will."
SmartGuy800 offers a complete wireless telecommunication solution for small businesses with all the normal bells and whistles, such as multiple extensions, direct connects, voicemail and faxback, but adds their proprietary lead tracking and capture technologies to ensure their clients never waste money on advertising or lose even a single lead again.Leads can be sent instantly via email, SMS to cell phone or visible on 8 real-time caller reports.
"I get as much as 30-40% of my calls before 8:00 am and after 5:00 pm", states Top Keller Williams agent Marty Azoulay." I never knew how many people were looking at my website or sites like Realtor, Zillow and Trulia until I placed my SmartGuy800 number on my listings there." Azoulay continues, "Now obviously I don't pick up the calls that come in all night, but it sure is nice to give my staff a whole list of leads to call the next morning."
SmartGuy800 is the newest service to be released by Smart Guy, who already is one of the largest business referral networks in the world. When asked about their next pursuit, Wexler stated, "We don't comment on unreleased products or acquisition targets; however, keep in mind that there are two main ways to grow your business, referrals and consumer direct marketing. Our goal is to not only educate small businesses on how best to do them, but provide them cutting-edge tools to do it better than anyone else."
For more information about SmartGuy800, or get your own 800 number, visit their website at http://www.SmartGuy800.com
About SmartGuy.com, Inc.
SmartGuy.com, Inc. is one of the largest exclusive business networks in the world, providing solutions for small business professionals. Smart Guy focuses on providing an easy platform for 1 professional per category per zip code to generate new clients, network with other like-minded businesses and stay in touch with their past customers.