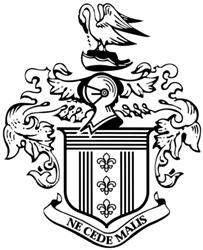 I feel very good about the quality of field we have in our most recent installation with Shaw Sports Turf. I hope to work with them again on another project here at Loomis.
Windsor, Connecticut (PRWEB) August 25, 2015
The Loomis Chaffee School will now gain more performance consistency with their brand new Shaw Sports Turf field hockey and lacrosse field.
Loomis is a private boarding school of about 680 students.
The campus, which is also known as the "Island", has borders on two sides of its 300+ acre campus by the Farmington and Connecticut rivers. Each spring the flood waters rise and cover approximately half of the campus (mostly athletic playing fields).
The center of the campus is on high enough ground that stay well above the 100-year flood water levels. The annual flood waters remain for anywhere from two days to three weeks each spring, sending dozens of athletic teams to smaller patches of dry space to begin their spring preseason endeavors.
The newly installed Shaw Sports Turf field is safely located in one of these dry spaces.
Loomis Chaffee needed a turf facility for their field hockey program that has been sharing a turf field with the football program.
They also needed a more suitable field for the girls and boys lacrosse programs, especially with the start of their season being so wet and unpredictable.
The new Shaw Sports Turf field will provide a more predictable practice and game schedule for Loomis Chaffee teams.
"A new field like this just makes us get better and more attractive to more student athletes who are looking at the boarding school route," says Bob Howe, Athletic Director at The Loomis Chaffee School. "School spirit is raised when more teams can call a field of high quality their own."
The field features the Shaw Sports Turf Momentum system.
The Momentum synthetic turf system features Strenexe slit film fiber, a proven technology known for its durability and overall performance. The slit film fiber construction results in an "umbrella" effect that helps hold infill in and reduce overall fly-out.
The school selected Shaw Sports Turf as their turf manufacturer and provider because they provided them with the best value field for their financial investment.
Representatives of Loomis Chaffee also visited other Shaw Sports Turf fields and spoke with people who worked closely with them in the construction process.
"Having been a part of more than one synthetic turf field installation project in my role as athletic director, I was very impressed with Shaw Sports Turf from the pre-construction meetings right through to the finished product," says Howe. "I feel very good about the quality of field we have in our most recent installation with Shaw Sports Turf. I hope to work with them again on another project here at Loomis."
The first game on the new field will be field hockey on Wednesday, September 30, vs. Kingswood at 4 p.m.
"It has been an honor to work with The Loomis Chaffee School," said Joe Kacevich, Shaw Sports Turf Territory Manager. "I wish the school the best of luck this year and know that they will continue to achieve more on our Momentum system."
About Shaw Sports Turf:
A wholly-owned subsidiary of Berkshire Hathaway Inc., Shaw Industries is a full flooring provider to the residential and commercial markets. Shaw supplies carpet, hardwood, laminate, resilient, and tile/ stone flooring products, as well as synthetic turf. Shaw Sports Turf is one of the leading synthetic turf companies in North America and has represented quality and innovation for more than two decades with over 1,500 successful installations, including an impressive list of high-profile field installations. For more information please visit http://www.shawsportsturf.com, call 866-703-4004 or find us on Facebook.