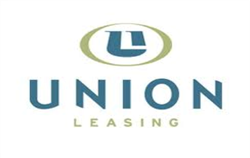 "The creation of this new leadership position supports our aggressive growth plan which will require an expanded vehicle field sales team, truck rental team and client services departments."
Schaumburg, Illinois (PRWEB) August 25, 2015
Union Leasing, a subsidiary of Sasser Family Holdings, Inc., has appointed Rhonda Zielinski as the new senior vice president of sales and marketing. She comes to Union from another Sasser subsidiary business, Chicago Freight Car Leasing (CFCL), after serving a distinguished, 2 ½-year term as vice president, sales and customer support.
Zielinski's position is newly created, and she will be reporting directly to Kent Boskovich, president at Union Leasing. "Rhonda will be focusing on new customers, geographic expansion, and integration of future acquisitions for Union Leasing and our Express 4x4 Truck Rental division," Boskovich said. "The creation of this new leadership position supports our aggressive growth plan which will require an expanded vehicle field sales team, truck rental team and client services departments."
Zielinski is excited to work with the talented team at Union Leasing. She brings more than 28 years of professional experience in the transportation industry in sales, leadership, marketing, and customer support to Union Leasing. She also possesses a wide range of skills and experience in leadership roles and business solutions. Her position became effective Aug. 1.
ABOUT UNION LEASING INC.:
Union Leasing Inc. provides flexible, vehicle lease financing and highly customized fleet management services to corporate and rental customers nationwide. Express 4x4 Truck is a division of Union Leasing and provides short and long-term 4x4 truck rental to commercial customers for remote project work.Union Leasing was established in 1955 and is a subsidiary of Sasser Family Holdings, Inc. Sasser Family Holdings is a 4th generation, family-held transportation asset services and management company with roots dating back to 1928. Other SFH subsidiary business units include Chicago Freight Car Leasing Co., CF Rail Services, LLC, CF Asia Pacific Group PTY Ltd., NxGen Rail Services LLC, and Xcēd Aviation Services, LLC. The businesses are leaders in providing commercial and industrial focused rail, ground support, and vehicle transportation equipment solutions including asset leasing, fleet administration management, asset repair and maintenance, and innovative technology solutions throughout North America and Australia. For more information, visit Union Leasing Inc. at http://www.unionleasing.com or Sasser Family Holdings, Inc., at http://www.sfhsinc.com.