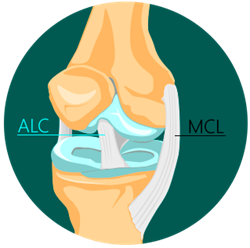 New York, NY (PRWEB) August 25, 2015
For the past decade, interest in sports has experienced an increase in active participation. Concomitant with this, sport related injuries have been on the peak too most especially to the lower limbs. Ligamentous injuries, knee injuries and the rupture of the Anterior Cruciate Ligament have been the commonest injuries. If not properly taken care of, it has the greatest potential to cause both short-term and long-term disability. Your approaches to treating of these injuries will determine the long-term results without adding complications to your body. To give you the best treatment as an athlete, New York Dynamic Neuromuscular Rehabilitation (NYDNRehab) is the most advanced provider of sports physical therapy in New York City. The comprehensive services combined with the holistic approach, on-surgical treatments, and physical therapy has yielded good results to their athletes.
Causes
Short-term and long-term disability can be caused by rupture of the ACL. This is due to the subluxation of the tibia on the femur which causes stretching of the enveloping capsular ligaments. This brings abnormal shear forces on the menisci and on the articular cartilage. If not diagnosed and treated in time, it might damage the intra-articular structures because of excessive and permanent stretching of the secondary stabilizing capsular structures, which in turn causes abnormal sensory feedback to the brain resulting in alteration of motor control and proprioception and loss of balance and stability.Anterior Cruciate Ligament ruptures are commonly caused by a traumatic force that is applied to the knee in a twisting moment. This occurs when a direct or indirect force is applied while landing, jumping, twisting and cutting movements.
Rehabilitation
Over the past decades, anterior cruciate ligament rehabilitation has undergone considerable changes. Following a number of several research studies about the bio-mechanics of the injured and the operated knee have escalated to a movement away from the prior techniques of the early 1980's which involved operative casting and delayed rehabilitation, to the current early rehabilitation program. New York Dynamic Neuromuscular Rehabilitation (NYDNRehab) has lived to this adoption of the NEW CONSERVATIVE APPROACH FOR TREATMENT and rehabilitation of ACL INJURIES.
TREATMENT OF ACL RUPTURE at NYDNRehab
NYDNRehab have been combining top-notch technology with the late-stand clinical expertise to deliver treatment outcomes for patients with ACLI. Using modern equipment like the CAREN(Computer Assisted Rehabilitation Environment) has showed major works and improvements in their modern rehabilitation criteria. CAREN has made it easier for early retraining of lost proprioception and motor control as well as symmetrical weight bearing distribution hence using it in different stages of ACL rehab. CAREN has always proved to be the best kit for testing and training knee stability pertaining its perturbation capability. Their major goals and concern are to see results tackling ACL rehabilitation surgery restoration of joint anatomy. During its incorporation, the graft undergoes physiological changes. This is when the biology undergoes changes due to fibroblastic activities hence enabling the graft to become more ligamentous. NYDNRehab designs programs during this period since the graft is weakest between six and twelve weeks post operatively. This helps in protecting the graft during this period. However, research shows that the quality of grafting corporation is highly determined by ligamentous stimulus in the healing.
In working with the ACL patients and providing static and dynamic stability in the maintenance of the aerobic condition and psychological well being, has helped NYDNRehab in harvesting visibly good results. A mixture of modern technology equipment and qualified therapist will definitely bring you back to the field. The current ACL INJURIES rehabilitation program is divided into four phases. The first phase majorly involves reducing the pain and swelling with increasing the range of the knee motion in the first one to two weeks. To ensure adequate quadriceps control, a 30 to 90° set brace is used. Post operatively, a Physiotherapy including CPM is used immediately. The static contraction of the hamstring and the quadriceps is the main concern in this early phase. In order to reduce pain, usual modalities with crutch -walking and partial weight bearing is allowed. On the second phase that runs from two to six weeks is all about increasing the range of motion and begining motor control exercises. When this is achieved, symmetrical weight bearing and gaining hip control while still continuing on quadriceps strengthening are the next concerns. By the third to the fourth week, the ACL patient is usually out of the brace. Gait re-education and dynamic proprioception commence during this phase. To maintain condition and range of motion, balancing on the affected leg, biofeedback techniques and CAREN training are involved.
The fourth phase of ACL rehabilitation running from twelve weeks to six months majorly involves gradual re-introduction of sports specific exercises subjected to improving agility and reaction times aimed at improving leg strength. CAREN technology has various applications and protocols in which perturbation and reaction time is trained under real time feedback in the safe environment.Between six and nine months with rehabilitation approach to ACL treatment, an athlete suffering from ACL can now start active sports activities due to the good results of the ACL rehabilitation treatment. NYDNRehab use Chris Powers PT.PHD program with use of force plate and visual feedback technology. Further more they have a testing methodology to find out if the athlete is ready to return to field. The results achieved by technologically and methodologically advance approaches with professional and nonprofessional athletes in many parts of the world and different top notch research and top rehabilitation clinics are gathered here under one roof in the heart of New York City at NYDNRehab.
Disorder contact clinic at 866-311-5889 or visit website http://www.nydnrehab.com.