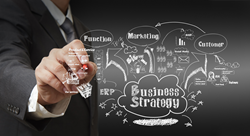 As one of the premier events in our industry, the Credit Repair Summit is a must-attend seminar.
Mobile, Alabama (PRWEB) August 26, 2015
The highly respected credit repair industry services organization Score, Inc. is once again hosting their Credit Repair Summit, this year beginning on October 6th. This annual event is one of the most comprehensive training and business development seminars in the country, attracting both established credit repair providers and those interested in learning more about the credit repair business.
As the lead sponsor of this annual summit, Score, Inc. has gathered together more than twenty industry experts to speak with participants on a variety of topics. Subjects range from the basics of operating a respected credit repair business to understanding consumer protection and laws, handling disputes, marketing your business, growing sales and more.
The lineup for this year's event includes many industry veterans and successful credit repair professionals from around the country. It also includes legal professionals in consumer law, debt resolution specialists, industry consultants, authors and financial services experts, among many others. Some of the speakers at this year's event include:
Robby Birnbaum – Head of Greenspoon Marder's Regulatory and Defense practice
Damon DeCrescenzo – CEO and co-founder of The Credit Pros
Ash Maurya – Best-selling author, speaker and business coach
Doug Parker – Founder of Repair My Credit Now, a national leader in financial services
Dan Sater – Author, credit repair coach and nationally recognized FICO expert
Rose Schindler – Attorney at Greenspoon Marder and former FINRA regional director
"We expect this year's summit to be the best attended and most productive we've held. We're very excited about the lineup of speakers and the range of topics that will be presented at the 2015 Credit Repair Summit," said Joel Pate, CEO and co-founder of Score, Inc.
One major advantage of the Credit Repair Summit is that this event is conducted entirely online. This makes it easier for even large credit repair business operators that may be too busy to get away to a conference to access the leading experts and latest trends in the industry. It also allows every size company to send their entire staff to this extraordinary training event without the exorbitant cost.
Jason Kaplan, president and co-founder of The Credit Pros, and a speaker at this year's summit puts it this way. "As one of the premier events in our industry, the Credit Repair Summit is a must-attend seminar. It is essential for anyone who wishes to start or grow a credit repair business in today's heavily regulated environment."
Score, Inc. is a leading provider of software, consulting and business services to the credit repair industry. Founders Joel Pate and Joshua Carmona are dedicated to promoting the highest level of integrity and service among credit repair and restoration professionals. The annual Credit Repair Summit is their way of advancing the knowledge, skills and compliance necessary in the credit repair industry.
For more information on this exciting industry event, visit the Credit Repair Summit website or ScoreInc.com.