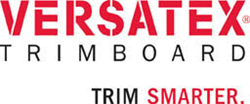 (PRWEB) August 26, 2015
Thanks to a new sponsorship agreement between GreenSky Trade Credit, LLC, and Versatex Building Products, LLC, renovators and builders can help customers set up affordable payment plans in seconds through GreenSky's mobile app.
"Our contractors want to help customers finance their dream projects, so we found a simple, low-risk solution," said Rick Kapres, Versatex's Vice President for Sales and Marketing. "Paperless loan-application apps that make same-day financing possible are a proven technology. And by working with the GreenSky Program, contractors who install VERSATEX products can get easier access to flexible payment terms and high approval rates for their customers."
GreenSky, a leading financial technology company, helps businesses drive sales with a fast, paperless, mobile-friendly platform that enables point-of-sale payment and credit programs.
"This will eliminate one of the major breaks in the selling process," Mr. Kapres added. "While the excitement is running high, your customer can apply via the mobile app, or by phone, or online. In a few seconds, the system comes back with a credit decision."
Rick Kapres stated, "If it's a go, the homeowner gets a GreenSky Program loan agreement and Shopping Pass account on the spot. There's no long loan-application delay to dampen the enthusiasm. You can accept that account number just as you would a credit card, and get right to work."
"As a national GreenSky program sponsor, Versatex joins other industry leaders in offering builders the added value of easy home-improvement financing," said Versatex President and CEO John Pace. "Contractors can close more sales, and pocket as much as 50 percent of the project cost up front." GreenSky offers deferred interest programs that have no payments due for 12 months and give borrowers the opportunity to avoid paying any interest on the loan. "You get to offer your customers a greater range of options," he said "and improve your cash flow at the same time."
Versatex offers further information at http://www.versatex.com
About Versatex
Weather-resistant, long-lasting VERSATEX trim materials and systems are manufactured by Versatex Building Products, LLC (fka Wolfpac Technologies, Inc.), of Pittsburgh, where state-of-the-art facilities produce cellular PVC extrusion products such as VERSATEX trimboards, sheet, bead board, moldings and prefabricated corners — as well as the innovative VERSATEX soffit system and the new, dimensionally compatible VERSATEX Max nominal 2-by boards. All VERSATEX products come with a lifetime warranty. Details are posted at http://www.versatex.com.
About GreenSky
GreenSky (http://www.greenskycredit.com) is a leading financial technology solution that develops and operates proprietary, paperless point-of-sale payment and credit platforms designed to assist merchants in increasing sales while delighting their customers. GreenSky instantly underwrites, originates and services consumer loans in all 50 states via online, mobile and offline channels on behalf of state and federally chartered banks. Financing for GreenSky credit programs is provided by a network of federally insured, federal and state