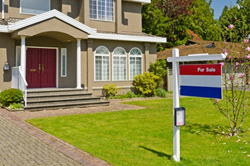 The states that have experienced the most growth include Utah, which has seen a 4 percent gain in jobs over the past 12 months, followed by Florida at 3.8 percent.
Chicago, IL (PRWEB) August 26, 2015
The Federal Savings Bank was intrigued by an August 10th presentation by the National Association of Realtors regarding their Economic and Real Estate Outlook which took place at a Leadership Summit in Chicago. The Federal Savings Bank, which has a large office in Chicago and attended the presentation noted many key findings. The presentation indicated that job growth in the country is strong and continues to bode well for the real estate industry, since continued gains in this sector leads to more people selling and purchasing homes.
Key highlights
The presentation showed that while the economy lost 8 million jobs during the financial crisis, it has managed to gain 12 million in the time since then, with the current employment rate reaching higher levels than was seen at the apex of the pre-recession highs. The U.S. Department of Labor lists the unemployment rate at 5.3 percent, which is a relatively healthy indicator for the labor market.
This is great news not only for lenders who can approve more individuals due to new found income but also for the entire real estate industry. The states that have experienced the most growth include Utah, which has seen a 4 percent gain in jobs over the past 12 months, followed by Florida at 3.8 percent, Oregon and Washington both at 3.4 percent, and rounding out the fifth spot was California, which saw a 3.2 percent bump.
Even economically distressed cities like Buffalo, New York, and Detroit, have seen a resurgence in jobs. In the past five years, new workers in Buffalo filled over 30,000 positions, while over 300,000 net new jobs have come to Detroit in the same period. All of these new workers will need to live somewhere, and even if they're only renting, it will still push more people into the housing market.
The numbers bear this out too. According to the data in the report, the monthly pending sales index illustrated a steadily climbing rate. Not only are the pending sales increasing, but the sales chance by price point is also improving, as homes sold for a price between $500,000 and $750,000 jumped 26 percent year over year, and even pricier homes in the $750,000 to $1 million range and properties sold at over $1 million both increased 21 percent. Meanwhile, the median home price continues to rise, as it reaches just shy of $240,000, surpassing the pre-recession highs around $230,000.
Real estate forecast
While some rumors might suggest the housing market is heading into bubble territory, the data doesn't really indicate this is the case. During 2005-2006, existing home sales were reaching a high of 7.2 million, while new home sales hit 1.3 million. Currently, existing home sales are at 5.3 million, with new home sales under a million at 600,000. New housing starts are a million less than they were, with 1.1 million new homes started now compared with 2.1 million a decade ago.
The Federal Savings Bank, thinks the most important aspect of this presentation is that the availability of credit will open. Prior to the financial crisis, credit was freely flowing and had little restrictions. Currently, credit is much tougher to obtain and many deals are now all cash. This drastically changes the real estate market, making the current landscape more representative of strong, steady growth, rather than a precarious bubble ready to burst.
Contact The Federal Savings Bank, a veteran owned bank, to learn more about mortgages.