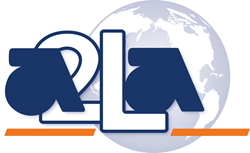 Frederick, MD (PRWEB) August 26, 2015
The American Association for Laboratory Accreditation (A2LA) accredits its first Clark County, Nevada Special Inspection Agency with the initial accreditation of Wright Engineers, a Special Inspection Agency, to ISO/IEC 17020:2012 Requirements for the Operation of Various Types of Bodies Performing Inspection. Wright Engineers, located in Las Vegas, NV, received its initial accreditation on August 24, 2015 after a thorough review of their quality management system and confirmed technical competence to perform inspections as required by the International Building Code and specific Clark County Building Department Technical Guidelines. They chose A2LA accreditation to meet the requirements of the Clark County Building Department as required by Technical Guideline 16.
A2LA is one of the select approved accrediting bodies recognized by the Clark County Building Department for the accreditation of Special Inspection Agencies. ISO/IEC 17020 defines inspection as the "examination of a product, process, service or installation or their design and determination of its conformity with specific requirements or, on the basis of professional judgment, with general requirements." Clark County has chosen this standard as a requirement for Special Inspection Agencies and, once accredited, such Agencies must register with the County.
About A2LA
A2LA is a non-profit, non-governmental, third-party accreditation body, offering internationally-recognized accreditation services and training to testing and calibration laboratories, inspection bodies, proficiency testing providers, reference material producers and product certifiers.