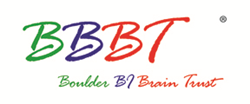 We're excited to present to BBBT's membership of industry thought leaders again. – Shaun Connolly, vice president of corporate strategy, Hortonworks
Boulder, Colorado (PRWEB) August 26, 2015
On Friday, August 28, 2015, Hortonworks' vice president of corporate strategy, Shaun Connolly, and vice president of product and alliance marketing, Matt Morgan, will brief BBBT on what's new in Hortonworks Data Platform (HDP™) 2.3 and what's driving customer adoption of Open Enterprise Hadoop.
Open Enterprise Hadoop is an emerging category of solutions that help businesses translate information into competitive advantage. Across industries, you can find companies using Open Enterprise Hadoop in large-scale projects to enable deep data discovery, to capture a single view of customers across multiple data sets, and to help data scientists perform predictive analytics. In these ways, companies meet current customer needs, anticipate shifting market dynamics and consumer behaviors, and test business hypotheses—all crucial capabilities to help them outmaneuver and outperform their competitors.
"Hortonworks maintains its staunch open source commitment with its support of Open Enterprise Hadoop solutions," said BBBT Founder, Claudia Imhoff. "The company leverages its community of more than 500 subscribers to garner a deeper understanding of the analytical needs of all enterprises, translating these into innovations in Hadoop and ensuring higher project success by reducing risk and developing appropriate common standards for the open source community it serves."
"We're excited to present to BBBT's membership of industry thought leaders again, and we look forward to their valuable insights and unique perspectives on the market," said Mr. Connolly. "Hortonworks has differentiated its offering from proprietary Hadoop vendors, and we value this opportunity to discuss the latest developments and what's next for the Open Enterprise Hadoop ecosystem."
A podcast summarizing the presentation will be available at the BBBT podcasts page and a video of the presentation will be available at the BBBT videos page.
About BBBT
The Boulder Business Intelligence Brain Trust has served the BI industry since 2006. It is a consortium of over 180 industry analysts, experts, and practitioners from around the world. BBBT hosts BI industry vendors who provide extended, interactive briefings, streamed live as webinars exclusively to BBBT members. It's a reciprocal arrangement, the members receive the latest information on current and planned BI tools and technologies, and the vendors get valuable feedback on their offerings, marketing, and messaging.