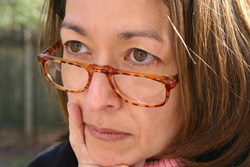 Rolling Meadows, Ill. (PRWEB) August 25, 2015
How can consumers locate the right physician for their cosmetic procedures? What about the cost? And if patients go forward with a procedure, will the results be worthwhile?
Those are the factors that give prospective patients pause, according to the 2015 American Society for Dermatologic Surgery Consumer Survey on Cosmetic Dermatologic Procedures.
But ASDS President George J. Hruza, M.D., M.B.A., said those concerns can be successfully resolved. That contention is backed by high satisfaction rates expressed by those who have procedures.
For the third straight year, survey respondents list the following three factors as the top reasons to hold off on pursuing a cosmetic procedure:

Cost
May not get the results I'm looking for
Don't know what practitioner to see
While acknowledging cost is always important to consumers, Hruza said patients receive tremendous value from cosmetic procedures performed by ASDS members considering their advanced level of training and expertise. ASDS members performed more than 6 million cosmetic procedures in 2014, according to the Society's procedures survey.
"Cost is a potential barrier for every purchase a consumer considers," Hruza said. "Consumers who prioritize healthy-looking skin and a more youthful appearance receive great value when they choose to invest in themselves."
The survey results bear that out. Consumers largely come away from procedures pleased with their decisions.
Several procedures frequently performed by ASDS members – including wrinkle-relaxing injections, soft-tissue fillers and laser/light-based procedures to improve skin tone – earned patient satisfaction ratings of 84 percent or higher.
Those high rates of success reflect the pride ASDS members take in delivering patients the results they are seeking, Hruza said.
"Our members are known for meeting, and often exceeding, the expectations of their patients," Hruza said. "Patients who put their trust in our members can do so with peace of mind, knowing they are being treated by a leading expert in cosmetic skin procedures."
And contrary to the concerns of some consumers, zeroing in on such an expert can be painless. Prospective patients searching for an ASDS member in their area can visit the Society's website, asds.net, and submit their information under "Find a Dermatologic Surgeon in Your Area."
"With more than 6,000 ASDS members, patients seeking a qualified physician should have little trouble finding a skin expert in their area who can provide top-notch treatment for their cosmetic needs," Hruza said.
In addition to detailing why some consumers are holding off, the survey also reveals reasons why others have procedures – such as wanting to look younger, appear more attractive and feel more confident.
About the Survey
Data were obtained through a blind online survey conducted from April 30 to May 4 through the web-based Contribute service. The survey received 7,315 responses.
About ASDS
The American Society for Dermatologic Surgery is the largest specialty organization exclusively representing dermatologic surgeons who have unique training and experience to treat the health, function and beauty of your skin. ASDS members are pioneers in the field. Many are involved in the clinical studies that bring popular treatments to revitalize skin and fill and diminish wrinkles to the forefront. Their work has helped create and enhance many of the devices that remove blemishes, hair and fat, and tighten skin. Dermatologic surgeons also are experts in skin cancer prevention, detection and treatment. As the incidence of skin cancer rises, dermatologic surgeons are committed to taking steps to minimize the life-threatening effects of this disease. For more information, visit asds.net.
Follow us:
Website: asds.net
Follow ASDS on Twitter: twitter.com/ASDSSkinExperts
Become a fan of ASDS on Facebook: facebook.com/ASDSSkinExperts
Locate a dermatologic surgeon in your area: asds.net/findadermatologist.aspx
Contact:
Jay Schwab
Communications Manager
American Society for Dermatologic Surgery
jschwab(at)asds(dot)net
847-956-9143