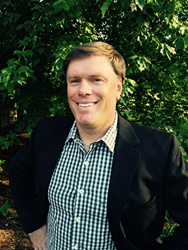 Pittsburgh, Pa. (PRWEB) August 25, 2015
Mark Rychel, CFP®, founding partner of BCR Financial Services in Pittsburgh, Pa., and registered representative of Lincoln Financial Securities Corp., was recently named 2014 Advisor of the Year by Lincoln Financial Network (LFN). This annual recognition is awarded to the leading financial advisors among thousands affiliated with LFN's broker-dealer, Lincoln Financial Securities Corp. (LFS).
In a tradition dating back to 2008, the LFN Advisors of the Year will have their names engraved on plaques, which are presented and displayed in Lincoln offices.
"This award is the highest acknowledgment we give to our advisors," said David Berkowitz, president of LFN. "It is a direct reflection of their strong dedication to the business and unwavering commitment to serving their clients. I applaud their hard work and thank them for their contributions to our organization."
Rychel has been in the financial services industry for 20 years. Prior to founding BCR Financial Services in 1997, Rychel served as an advisor for American Express Financial Advisors in Pittsburgh, Pa. Early in his career, he worked on institutional accounts for Merrill Lynch International in London.
Rychel received a bachelor of science degree in financial management and an auxiliary major in economics from Grove City College in Grove City, Pa. Rychel holds the professional designation of CERTIFIED FINANCIAL PLANNER™ (CFP®) and FINRA series 4, 7, 24, 63, and 65 registrations.
Rychel's office is located at 2000 Corporate Drive, Suite 350, Wexford, Pa.
About Lincoln Financial Network
Lincoln Financial Network is the marketing name for the retail sales and financial planning affiliates of Lincoln Financial Group and includes Lincoln Financial Advisors Corp. and Lincoln Financial Securities Corporation, both members of FINRA and SIPC. Consisting of approximately 8,500 representatives, agents, and full-service financial planners throughout the United States, Lincoln Financial Network professionals can offer financial planning and advisory services, retirement services, life products, annuities, investments, and trust services to affluent individuals, business owners, and families.