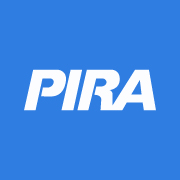 Increases in European LNG buying are largely centered on Qatari firms pushing more volume into their equity-owned terminals.
New York, NY (PRWEB) August 25, 2015
NYC-based PIRA Energy Group reports that Qatari LNG pushes to Europe to Support Asian Prices. In the U.S., despite the constructive week-on-week pullback in refills, bearish fundamentals remain on the horizon. In Europe, German demand outpaces field; storage deficit remain unique in Europe. Specifically, PIRA's analysis of natural gas market fundamentals has revealed the following:
Qatari LNG Pushes to Europe to Support Asian Prices
Increases in European LNG buying are largely centered on Qatari firms pushing more volume into their equity-owned terminals. With more Australian LNG coming, Qatari volumes to Europe will go up unless the two Qatari firms make a stronger push for market share in Asia through lower prices.
2Q15 U.S. Gas Producer Survey Shows Evidence of Production Slow-Down
Despite drilling efficiency gains, 2Q15 production was tempered by price-driven curtailments in Appalachia. As a result, overall U.S. production sustained growth but at a decidedly slower pace than in the prior quarters. Output within the PIRA Group grew, but was unimpressive compared with considerably larger 1Q15 and 4Q14 year-on-year gains.
German Demand Outpaces Field; Storage Deficit Remain Unique in Europe
Weakness on the front end will continue to be an issue with seasonal gas demand reaching its low point for the year. Over the next six months, gas demand will more than double from current levels to nearly 2-bcm/d if the weather emerges under a normal pattern. In this context, PIRA sees underlying demand growth as well, although through the second and third quarter we have run through a string of downward revisions. Germany has been an exception to this slowdown in demand growth.
Mexico Adjusts — Relaxing Terms
This month's Gas Trade Monthly focuses on the impact of recent reforms and LNG imports in Mexico. Floundering domestic production continues to underscore the critical need for new outside capital to stymie this downtrend. Given this reality, PIRA found the results of Mexico's first upstream tender troubling (only 2 out of 14 blocks awarded). The Mexican government has recognized the importance of relaxing fiscal/operating terms to avoid similar results in subsequent rounds, but Mexico runs the risk of seeing deeper production losses in the years ahead unless those changes in terms prove to be effective.
NYC-based PIRA Energy Group believes that the floor for German September prices is €32/MWh. Coal prices plunge alongside broader market selloffs. Specifically, PIRA's analysis of electricity and coal market fundamentals has revealed the following:
Floor for German September Prices is €32/MWh
German prices for September suffered a correction over the past week. While we expect thermal demand to shift lower relative to August, and more significantly below year ago levels by 4.5 GWs, German prices during September need to be at least in the low €30/MWh to meet the expected thermal needs, barring any further major deterioration in the fuel pricing complex.
Coal Prices Plunge Alongside Broader Market Selloffs
Amid a broad commodity and energy selloff, coal prices lost significant ground last week. Weakness in Chinese manufacturing data was further evidence that global economic activity is bogged down, and energy pricing has taken it on the chin. The weakness in global demand, especially China, will make it hard for coal supply/demand to return to a more sustainable equilibrium, as the supply side has not curtailed enough to offset the downshift in demand. PIRA believes that pricing could fall further, particularly as the contraction in Chinese imports does not appear to be over yet.
The information above is part of PIRA Energy Group's weekly Energy Market Recap - which alerts readers to PIRA's current analysis of energy markets around the world as well as the key economic and political factors driving those markets.
Click here for additional information on PIRA's global energy commodity market research services.
CONTACT:
PIRA Energy Group
3 Park Avenue, 26th Floor
New York, NY 10016
212-686-6808
sales(at)pira(dot)com