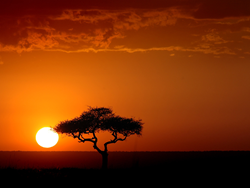 Travelers should only rely on experts to keep the online visa applications complete
Boston, MA (PRWEB) August 31, 2015
In July, the Kenyan Interior Ministry set September 2015 as the deadline for the elimination of on-arrival visas, so visitors looking to travel to Kenya in the coming months were encouraged to use the online visa service to get it in advance. To this date, most nationalities could get their Visa on arrival at Nairobi airport.
On August 5th, 2015, Lola Okulo wrote for AllAfrica.com (http://allafrica.com/stories/201508050292.html), "Tourism Ministry communications director Kaplich Barsito said the e-visa is supposed to make it easier for tourists to visit and save them from queuing at the airport." On August 27th, Coastweek.com (http://www.coastweek.com/3834-Government-adopts-online-visa-system-to-streamline-service.htm) confirmed that passengers without a printed copy of their e-visa will be denied boarding of flights or entry to Kenya. Many travel agents have complained about the complex application process and the Kenyan ecitizen website that provides little support to the traveler. The online visa service is available at http://www.ecitizen.go.ke.
Innovation to the rescue:
iVisa is one of the most innovative online visa services available and offers comprehensive attention, including 24/7 support and automatic reminders, so travelers don't forget their visas prior to departure, which solves a major pain point with the new Kenyan online visa system. The company was launched in 2013 by two Boston-based entrepreneurs that were fed up with the problem getting tourist visas for popular countries such as Kenya.
David Perez, cofounder of iVisa, reports that travelers should experience a seamless application process to start enjoying their trip from day one. To this end, iVisa has included a new site to process Kenya online visa applications to its portfolio.
"No matter what the destination, proper documentation can be one of the biggest challenges for international travel, and the majority of travelers are not comfortable navigating the complex rules and regulations", David said. It's essential to work with a service that is knowledgeable, reliable, and committed to helping their customers get an online visa to Kenya in a safe way, saving both time and frustration.
The evolution of Kenyan online visa procedures:
As the Kenyan government continues to develop and improve their online visa procedures, they may need to adjust requirements, timelines, and methods of communication to improve the traveler experience. Most people cannot devote enough time or energy to keeping up with so many changes.
"Travelers should only rely on experts to keep the online visa applications complete, on schedule, and up-to-date. We address specific pain points not solved by the Government, allowing travelers to process applications for multiple visas at the same time, and welcoming a variety of currencies and payment methods, such as PayPal and American Express. The efficiency of our team also means that our services are available at the lowest cost among specialized online visa processors," iVisa cofounder Sergio says.