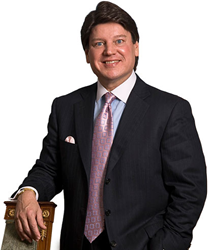 Houston, Texas (PRWEB) August 26, 2015
Houston's Vitenas Cosmetic Surgery and Mirror Mirror Beauty Boutique are proud to announce a back to school collaboration with SillyBox. Since August is back to school month for most kids, clients and supporters are encouraged to bring in a donation of new, unused toys, books, or school supplies. Everyone who brings in $10 worth of items will receive 25% off any purchase of skincare or retail product.
SillyBox is a new charity in Houston, providing much needed items for local underprivileged children. With thousands of foster children in the city, SillyBox strives to provide each one with their own colorful box full of positive-message books, toys, and school supplies. Co-Founders Jorge Ortiz and Lawson Gow explain, "Our mission is to enable an environment where these kids can learn, thrive, and grow."
By becoming a partner with SillyBox, you can bring a smile to the face of local foster care and at-risk children every month. Helping is as easy as signing up for the monthly box; then SillyBox will hand deliver the box of fun to a foster family in need. Anyone who signs up for a subscription to SillyBox will also receive 25% off any retail and skincare products at Mirror Mirror Beauty Boutique.
Dr. Vitenas, along with his Mirror Mirror Beauty Boutique Co-Founders Philippe Bibi and Alexander Vitenas, worked with Vitenas Cosmetic Surgery and Mirror Mirror Beauty Boutique senior leadership Logan Pence Director of Marketing VCS/MMBB, Margia Brito Director of Operations MMBB and Christopher Bournes Director of Operations VCS to plan and facilitate this wonderful drive to support the children of Houston. The promotion has been running now since the first of August and at last count almost 200 items have been collected, with about one week remaining.
Dr. Vitenas and his staff have been incredibly impressed by the generosity of the patients who have chosen to support the drive and are hoping that the drive will end with a bang as the month-long event comes to a close. Dr. Vitenas further explains, "We are always trying to come up with ideas of how to give back to our community. One of the things fore front in our minds are the children. So, in an effort to support the children in our community, we have decided to partner with the local 501 (c) 3 charitable foundation, SillyBox." The partnership has been timed to help these kids obtain all of their back to school needs.
Mirror Mirror Beauty Boutique provides an outstanding variety of nonsurgical treatments to rejuvenate the face and body. The most popular procedures include Ulthera, Fraxel Laser Resurfacing, and injectables such as Botox Cosmetic and dermal fillers. Unique to Mirror Mirror is the availability of Dual Sculpting: two CoolSculpting machines, which mean twice the noninvasive fat elimination, in half the time of other practices. Mirror Mirror also stocks Houston's largest selection of skincare products from elite companies such as SkinMedica and SkinCeuticals.
Dr. Paul Vitenas is Houston's top cosmetic surgeon, with over 20 years of experience. The founder of Vitenas Cosmetic Surgery and Mirror Mirror Beauty Boutique, Dr. Vitenas is Board Certified by the American Board of Plastic Surgery. He is committed to giving back to the Houston community, and is excited to work with SillyBox. To get more information on this year's back to school drive, how to get your 25% off your next purchase, or to schedule a complimentary consultation with Dr. Vitenas, contact the office a 281.484.0088. If you would like to see Dr. Vitenas and the founders of SillyBox talk about their partnership, go to https://www.youtube.com/watch?v=yuEn92Ljlpo&feature=youtu.be.
Contact
Vitenas Cosmetic Surgery
4208 Richmond Avenue, Suite 200
Houston, Texas 77027
281.484.0088
http://www.drvitenas.com/