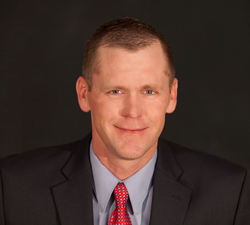 Melbourne, Florida (PRWEB) August 26, 2015
Edge Information Management, Inc., a prominent provider of employment and drug screening services, announced the appointment of John Hnat as National Account Executive to help oversee its expanding presence in the Northeastern United States. Based just outside of Philadelphia, John will be responsible for consultative sales of Edge's comprehensive background screening solutions powered by their proprietary online tool WebScreen℠ and integrations with multiple applicant tracking systems.
John has been in the pre-employment screening industry since 2011, and his experience has encompassed roles in operations, training, management and sales – with a focus on client services. John also has a vast array of knowledge in fields such as staffing, finance, and manufacturing. John has obtained the Basic FCRA Certification from the National Association of Professional Background Screeners (NAPBS) and is committed to providing resources and educating his clients about compliance and best practices. As a member of SHRM, he is an active participant in various networking events, webinars, and conferences aimed at supporting human resource professionals. John is very excited to be joining the Edge family and to be representing an NAPBS accredited company that continues to expand, thanks to an ongoing commitment to innovation in technology and large scale ATS integrations.
About Edge Information Management, Inc.:
Based in the USA with corporate and operational headquarters in Melbourne, Florida, Edge is a privately held national provider of background screening, drug testing and electronic i-9/E-Verify services. Edge delivers services to each client through proprietary software (WebScreen), portal or integration with a variety of industry leading ATS systems. The ability to combine "big business" technology with "small business" customer service is the value most appreciated by clients. The NAPBS Accreditation exemplifies Edge's dedicated focus on delivering accurate information quickly and in compliance with hiring federal and state regulations.