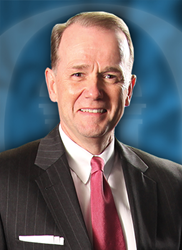 Kingston, PA (PRWEB) September 21, 2015
On June 27th, 2015, Attorney Neil T. O'Donnell of O'Donnell Law Offices was a featured speaker at the Pennsylvania Association for Justice [PAJ] annual meeting. His topic was "Dram Shop Responsibilities to not serve Visibly Intoxicated Individuals."
PAJ was founded in 1968 as the Pennsylvania Trial Lawyers Association when two ends of the state joined together, recognizing the need for a cohesive and effective statewide organization to uphold and defend the Pennsylvania legal system. PAJ's mission is to promote a fair and effective justice system, and to support attorneys as they work to ensure that any person injured by the misconduct or negligence of others can obtain justice in Pennsylvania's courtrooms.
Attorney O'Donnell has been a frequent contributor to legal education programs and has held leadership positions in regional and state legal communities. O'Donnell has been recognized as a Top 100 Pennsylvania Super Lawyer from 2007-2015 and has been selected by his peers for inclusion in the Martindale-Hubbell Bar Register of Preeminent Lawyers from 2002-2015. Neil was recently inducted into the Melvin Belli Society, named after Melvin M. Belli, America's most famous trial lawyer.
About O'Donnell Law Offices
O'Donnell Law Offices is a Northeastern Pennsylvania personal injury law firm which has successfully represented all types of personal injury claims, ranging from auto and trucking accidents to product liability claims, to medical malpractice and wrongful death claims. The firm is located in Kingston, Pennsylvania, and its superb team of attorneys provides top quality legal representation and unparalleled service to its clients and the community. O'Donnell Law has been representing clients for more than two decades, and in that time has received numerous awards and recognitions. Visit http://www.odonnell-law.com or call 570.821.5717 for more information on the firm.
###