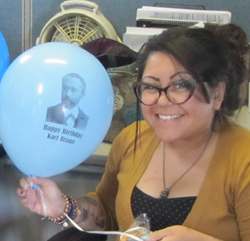 Long Branch, NJ (PRWEB) September 01, 2015
TEquipment.NET celebrated the life of Karl Braun by giving back to their customers. Monday, June 8th marked the birth date of the German physicist and Nobel Prize winner. Karl Braun's life and contributions to the test and measurement field were famous for the invention of the cathode ray oscilloscope. Karl Braun, sometimes was referred to as Braun-Wiesbaden to differentiate him from others with the same name. He was also a liberal politician and writer. In 1909 Braun shared the Nobel Prize for physics with Guglielmo Marconi, as they contributed to "the development of wireless telegrapghy." Before World War I, Braun came to the United States to help defend the German Wireless station in Sayville, New York. Braun was later detained once the war started and resided in Brooklyn, where he passed in 1918.
TEquipment.NET http://www.tequipment.net/ is a test and measurement distributor held by Interworld Highway, LLC. TEquipment.NET is one of several divisions of Interworld Highway, LLC. They are a leading authorized distributor of major brands of test equipment, interactive whiteboards, document cameras, and educational technology products. http://interworldhighway.com/
TEquipment.NET celebrated the life of Karl Braun by offering a sales promotion. Through the dates of June 6th – June 14th, there was a $15 Dairy Queen gift certificate sent out to all those that purchased an oscilloscope. The company decorated the office with balloons of Karl's face on it and encouraged employees to have their picture taken with Karl on the 8th. They also had a birthday cake celebration. Pictures of the employees were uploaded to social media to advise of the promotion.
When Richard Wagner, the President of TEquipment.NET was asked how this came about, he said, "I was researching the history of oscilloscopes out of general interest, which lead me to Karl Braun. He was a very interesting guy. When I saw his birthday was in a few weeks it seemed like a good reason to throw a party. What can be better at a summer party than a cold beer? Since beer wasn't an option, we went with ice cream. We gave away about 200 ice cream cones with the purchase of oscilloscopes".
The promotion created a buzz around the Interworld Highway office and within their client base. TEquipment.NET sells about 4,000 oscilloscopes a year. By quantity, TEquipment.NET is the largest national distributor for oscilloscopes.