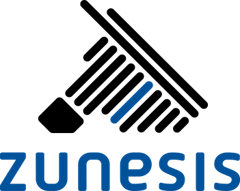 Zadara was the only company that provided enterprise-grade storage in a pay-as-you-go model.
Denver, CO (PRWEB) September 15, 2015
Zadara™ Storage, the provider of enterprise-class storage-as-a-service (STaaS), and Zunesis today announced that Zadara's award-winning Virtual Private Storage Array™ (VPSA™) platform is now available as part of the Zunesis storage-as-a-service offering.
An increasing number of corporations are recognizing that the traditional model of capacity acquisition and management is broken, and it will not scale to support their businesses. IT organizations are being asked to reduce costs while at the same time provide immediately available, agile, and reliable enterprise-grade storage. The historical model of vendor evaluation, negotiation, contract review, installation, management, and then repeating the cycle every 3-5 years does not support this goal. Additionally, the need to over-provision resources and dedicate Capital Expense (CapEx) has become unacceptable in most organizations. An increasing number of these companies are turning to the cloud to address this problem, and they are quickly realizing the answer is not to exclusively deploy cloud or on-premise storage. The answer, rather, is to use a hybrid model incorporating the best of both environments.
Zunesis has selected Zadara Storage as its partner for enterprise storage-as-a-service to create a unified cloud and on-premise software defined storage (SDS) solution. Leveraging the Zadara Storage VPSA's flexible, high performance, pay-as-you-go model, Zunesis is now able to provide its customers a solution that addresses the scalability, manageability, and economic limitations of traditional storage arrays.
"We are seeing a tremendous shift in our customers' requirements," says Mitch Ross, vice president of sales at Zunesis. "As their data capacity needs grow and shrink, they need a flexible storage solution that will accommodate their data patterns. The economic benefits and flexibility of the cloud are proven; and as the storage market moves to the cloud, we needed a partner who could provide a world-class storage-as-a-service solution. Zadara was the only company that provided enterprise-grade storage in a pay-as-you go model."
"Zunesis is a fantastic partner for Zadara Storage," said Doug Jury, vice president of Americas sales, Zadara Storage. "They have built a strong reputation for their deep technical knowledge and their ability to align IT infrastructures with corporate goals. Zunesis is well-positioned to help their customers take advantage of a growing shift in the market from traditional storage to elastic, flexible storage services that increase agility while dramatically reducing costs. We are thrilled to be adding Zunesis to our family of partners."
About Zunesis
Zunesis is a leading IT solution provider with locations in Colorado and Nevada. Our vision centers around an intense focus on serving our customers and bringing value to their business through strategic IT solutions. In April 2015, Zunesis was named to the CRN TechElite 250 for the 6th consecutive year as a best-of-breed solution provider with deep technical expertise and premier certifications. Later in 2015, they were also added to the CRN Next-Gen 250 list, recognizing them for their innovation and forward-thinking in the industry. For more information visit http://www.zunesis.com, the Zunesis Blog; or follow us on LinkedIn, Facebook, and Twitter.
About Zadara Storage
Zadara Storage is a pioneer provider of enterprise storage-as-a-service, delivering high-performance, highly available and predictable (QoS) for both file and block storage. The company's patented, software-defined Virtual Private Storage Arrays™ (VPSA™) deliver flexible, multi-tenant enterprise SAN and NAS technology for peta-scale primary and secondary storage. With isolated resources, exceptional data security, management control and predictable performance, VPSAs meet the most stringent Service Level Agreements (SLAs), even in public cloud deployments. Its as-a-service model offers enterprises, SMBs and startups a flexible, agile and cost-efficient storage infrastructure; available on-premises via the groundbreaking OPaaS (On-Premise as a Service) offering, delivering fully managed local storage with consumption pricing. VPSA is also available via a wide range of worldwide cloud and colocation providers, including a value-added relationship with Amazon Web Services (AWS), Microsoft Azure, Dimension Data, CloudSigma, and others. For more information visit http://www.zadarastorage.com, the Zadara Blog; or follow us on LinkedIn and Twitter.