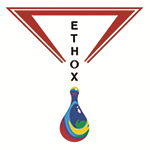 Greenville, SC (PRWEB) August 27, 2015
There is a large and growing use for latex coatings and the emulsion polymerization process used to manufacture them. Ethox Chemicals announces the recent issuance of a patent covering important improvements to this process.
The US patent number 9,023,943 and its related patent 8,067,513, teach the use of certain styrenated phenol ethoxylate surfactants to improve the emulsion polymerization process. The end-user will see a smaller particle size, tighter particle size distribution, good freeze-thaw stability, excellent mechanical and chemical stability, lower coagulum, and lower foaming. These benefits provide better quality latexes which in turn, provide better quality coatings.
Ethox enables you to benefit from this technology by their development of several new surfactants within their E-Sperse® line of coating products. The anionic products include E-Sperse® 100, E-Sperse® 701, E-Sperse® 702, E-Sperse® 704, and E-Sperse® 705. The nonionic products are E-Sperse® 700 and E-Sperse® 703. These products are effective pigment dispersants as well. Testing showed that there may be synergies obtained when using these products in combination for both the pigment dispersion and the emulsion polymer.
"There has been a growing need in the industry to produce higher quality latex coatings," said Dr. Chip Palmer, VP of Technical for Ethox Chemicals. "Ethox was able to create a new process and introduce a number of products to the market that will help coating manufacturers develop new and better products."
Founded in 1968, Ethox Chemicals is a U.S. based market and technology leader. Ethox manufactures over 500 specialty chemicals and provides its worldwide customer base with a full portfolio of customized specialty products. The mission of Ethox is to consistently lead the industry in quality and service. Be sure to check out http://www.E-Sperse.com to gain a better understanding of what the E-Sperse® line of coating products from Ethox can do for you.