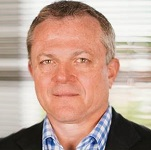 Enterprise Integration leverages the ability to easily acquire, shape, validate, and insert data from external sources into StratusLIVE CRM, where it can be used across the organization.
Virginia Beach, VA (PRWEB) August 26, 2015
StratusLIVE, LLC, a leading provider of cloud-based software for enterprise nonprofit organizations, has announced the release of its new Enterprise Integration solution, further enhancing StratusLIVE for Fundraisers platform capabilities. StratusLIVE is built on Microsoft Dynamics CRM, and natively integrated across the entire Microsoft product suite.
The release of Enterprise Integration addresses the three major challenges most frequently cited by nonprofit organizations when discussing their data needs: improving efficiency, eliminating redundancy, and increasing accuracy while managing high volumes of information from third-party data sources.
Comprised of many new capabilities, Enterprise Integration provides the latest innovation in data acquisition, management, and enrichment to enterprise organizations within the nonprofit community.
"Nonprofit organizations have an increasing volume of information that comes from many different directions, but the wide variety of formats and structure make it a challenge to easily manage multiple data sources efficiently," said Jim Funari, CEO of StratusLIVE. "Enterprise Integration leverages the ability to easily acquire, shape, validate, and insert data from external sources into StratusLIVE CRM, where it can be used across the organization."
Enterprise Integration – New Capabilities
Contact matching - The key benefit of Enterprise Integration lies within its ability to identify and reduce the introduction of duplicate records, thereby saving valuable time that otherwise would have been spent manually reconciling donor data. Instead of importing data multiple times, users import once and then match the data to an existing record.
Contact resolution - If there is a record in the imported data that is a statistical match to two or more existing records, contact resolution allows users to look at the new data and compare it to existing contacts and to make a determination as to which contact the imported profile should be merged.
Default values - Enterprise Integration improves efficiency by inserting default values as an automated step in the import process without requiring manual correction for each record. This process helps the import activity complete faster, improving efficiency and ease of use.
Process templates - Users can set up process templates to handle recurring file imports which include third party information with transactions from a variety of third party sources such as accounting, caging vendors, campaign responses, to handle specific files types from third party sources.
Bulk correction - Enterprise Integration allows individual and bulk record corrections through manual intervention or as part of process templates. For example, if an import file from an outside source contains errors in the same field across multiple records, Enterprise Integration allows users to make a single correction to all rows at one time, saving valuable time and resources.
Extra validation layers – Enterprise Integration is almost completely automated, reducing the probability of human error commonly found in the majority of data management systems currently in use. By adding extra layers of validation, Enterprise Integration ensures that potential errors are drastically reduced and data hygiene is maintained.
Faster import speeds - Benchmarking of the new Enterprise Integration shows data import speeds much faster than current software. Furthermore, StratusLIVE is currently developing additional parallel processing techniques that will ultimately make these statistics even better.
Constituent determination – Constituent determination compares the import to the existing data and determines if any new record represents an individual and therefore should be automatically filed as a contact, or whether the record belongs to a company or organization, in which case it would be classified as an account.
About StratusLIVE
StratusLIVE is a leading provider of cloud-based solutions for nonprofit organizations. The StratusLIVE for Fundraisers suite provides enterprise-class CRM, online fundraising, business intelligence, and enterprise marketing capabilities, natively integrated with the Microsoft Dynamics commercial platform. StratusLIVE for Fundraisers includes comprehensive constituent relationship management, financial processing for donations and pledges, distributions and payouts, online fundraising and campaign management, enterprise marketing, and advanced analytics with business intelligence. StratusLIVE is headquartered in Virginia Beach, Virginia, with offices throughout the United States. For more information, visit http://www.stratuslive.com.