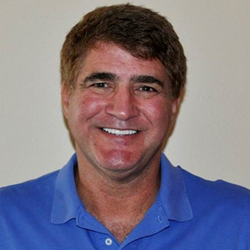 About 1,000 senior communities in North America use Touchtown products, and I'm passionate about growing our market penetration and our impact on the quality of life of senior citizens
Pittsburgh, PA (PRWEB) August 26, 2015
Touchtown (http://www.Touchtown.us), the leader in technology for improving quality of life for residents of senior living communities, has announced that Ted Teele has been named its new Chief Executive Officer.
Teele had been serving as a consultant to the company since January, 2015. Jeff Pepper, who founded the company in 1998 and has served as its CEO since then, will continue to be actively engaged with the company as Board Chair and Chief Product Strategist.
Teele has a long history of executive and entrepreneurial management experience, including five years as Founder and CEO of Pittsburgh based SnapRetail, eight years as CEO of Atlanta based OneCoast, and two years working with Pepper as President of Oakmont based ServiceWare (which was also founded by Pepper). Teele holds an MBA with High Distinction (George Baker Scholar) from Harvard Business School and a BA cum laude from Harvard University.
"I've known Ted for almost 20 years," said Jeff Pepper, "and am confident that his skills in technology management, product innovation, marketing, sales, business development, and finance will help the company continue to grow and thrive. Touchtown is focused on innovative and cost effective approaches to improving quality of life for seniors, and Ted has the creativity and intelligence to help us accomplish that mission."
"I am thrilled to be working with Jeff and the talented team at Touchtown to help senior citizens and senior living communities," said Teele. "About 1,000 senior communities in North America use Touchtown products, and I'm passionate about growing our market penetration and our impact on the quality of life of senior citizens. My goal would be to have over a million senior citizens using Touchtown products every day to connect with their communities and with each other. One of the things that has struck me about senior citizens is their strong desire to maintain their independence for as long as possible. As we evolve Touchtown, we want to help more and more seniors accomplish that goal."
About Touchtown:
Touchtown delivers transformational technology solutions to the senior living industry. Touchtown products give senior living providers the power to unify and touch their entire community – residents, staff, prospects and families – through an integrated set of resident engagement solutions.
Touchtown's products are used in over 1,000 senior living communities, where they keep residents in touch through interactive apps, private channel TV, digital signs, calendars, and websites.
Touchtown's mission has remained unchanged since 1999: to make a difference in the quality of life for seniors and their families, and to provide it in a way that makes business sense for senior living providers. We provide value to our customers by improving operational efficiency, extending marketing reach, and enhancing the quality of life in their communities.