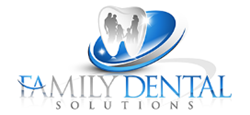 Marietta, GA (PRWEB) August 25, 2015
Patients who wish to undergo corrective measures to straighten their teeth now have a convenient and practically invisible alternative to traditional braces. Dr. Hetesh Ranchod with Family Dental Solutions is pleased to announce that he now offers Invisalign® to Marietta, GA, patients with crooked teeth or with large gaps between their teeth. Patients who do not want others to notice that they are wearing tooth aligners are encouraged to find out more about this subtle, teeth straightening option.
Dr. Ranchod invites patients with crooked teeth to visit his practice and receive Invisalign® in Marietta, GA. Invisible aligner trays are ideal for individuals who are sensitive about the appearance of their smile and do not want to deal with the aesthetic drawbacks of traditional braces. Patients who receive Invisalign® treatments from Dr. Ranchod are given customized plastic aligners that are comfortable and discreet. Periodically, Dr. Ranchod creates new aligners that are designed with strategic adjustments to ensure that the patient's teeth continue to move in the intended direction. Once treatment is complete, the patient no longer needs to wear the invisible aligners.
Although severe cases of tooth misalignment may be best treated with traditional orthodontic devices, Invisalign® is an effective treatment option for mildly crooked teeth, gapped teeth, underbite and overbite. It is also commonly used to treat overly crowded teeth, open bite and crossbite. Patients who are concerned about their candidacy for Invisalign® are encouraged to schedule a consultation to find out if they qualify for this convenient and effective teeth straightening procedure.
When teeth are crooked or overcrowded, a variety of unpleasant symptoms can result. In addition to embarrassment and unwillingness to smile, misaligned teeth can also make it more difficult to keep the teeth clean. As a result, cavities or gum disease could eventually develop. Crooked teeth can also make it difficult to chew properly and may cause individuals to avoid certain foods altogether. By receiving treatments to align the teeth, patients can enjoy a multitude of benefits to their health and confidence levels.
Dr. Ranchod extends an invitation to all patients who need braces to schedule an appointment with his office for Invisalign® in Marietta, GA.
About the Practice
Family Dental Solutions is a general practice offering personalized dental care for patients in Marietta, GA. Dr. Hetesh Ranchod "Dr. Ranch" and his team are dedicated to providing gentle, individualized care for each patient. Their office utilizes the latest in dental technology and strives to provide comprehensive care. Dr. Ranch has been practicing general dentistry in Atlanta since 1995. He received his Doctor of Dental Surgery degree from the University of Tennessee, where he graduated with honors. He actively participates in continuing education courses and strong believes in providing the latest technology. To learn more about the services offered at Family Dental Solutions, please visit their website at http://www.mariettafamilydentist.com or call (770) 794-0808.