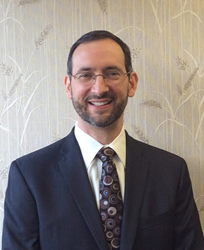 Baltimore, MD (PRWEB) August 25, 2015
Ari Moskowitz, DMD, is pleased to announce the availability of a unique gum graft alternative for those suffering from receding gums in Baltimore, MD. This revolutionary treatment, the Chao Pinhole® Surgical Technique, restores the gums towards their original position, without grafting tissue from elsewhere in the mouth to stitch over the affected area. The minimally invasive nature of the procedure bypasses the trauma of traditional oral surgery, minimizing pain and allowing most patients to experience a speedy and complete recovery.
Gum disease destroys the delicate tissues of the gums and exposes tooth roots, creating problematic concerns where they are unable to fully reattach to the teeth. Unfortunately, while gum disease is a cause of recession, it also produces unwanted side effects. The pockets that develop between the gum line and the teeth accumulate bacteria and food debris, leading to inflammation and infection. To break the cycle and prevent further issues, many dentists in the past would recommend gum grafts to treat receding gums in Baltimore, MD. However, because the nature of the traditional gum graft procedure is often associated with excessive pain as well as two separate surgical areas, it hinders some dental professionals from prescribing it, except only under the condition of extreme recession.
Dr. Moskowitz is aware of the anxiety that often accompanies this dental procedure. To put his patients at ease, he has received training and certification that allow him to offer a gum graft alternative known as the Chao Pinhole® Surgical Technique. He numbs the affected area and creates a tiny hole with a specially developed micro-surgical instrument. He is then able to loosen the soft tissue, while gently guiding the gums back into place over the tooth root. Strips of collagen are then placed under the gums which hold the gums in their new position, stimulating new tissue growth to help to reverse gum recession and minimize further recession. Most patients report only feeling minor discomfort, within two to three days of the procedure.
More information about this corrective procedure for receding gums in Baltimore, MD, is available on Dr. Moskowitz's website, and new patients are welcome to schedule an appointment to discuss this gum graft alternative. During an initial consultation Dr. Moskowitz will determine which treatment option is right for each individual patient.
About the Practice
Baltimore Periodontics Lasers & Dental Implants is a periodontal practice offering individualized care for patients in Catonsville, MD. Dr. Ari Moskowitz has been voted by general dentists as one of the top periodontists in the Baltimore area (as surveyed by Baltimore Magazine). He received his Doctorate of Medical Dentistry (D.M.D.) from Tufts University School of Dental Medicine in 1998. Immediately following dental school graduation, he gained entrance to the prestigious University of Maryland- Baltimore College of Dental Surgery Periodontology Program for residency training, where he received a Certificate as a specialist in the field of Periodontics in 2001. Dr. Moskowitz believes in continuing education and is proud to offer advanced periodontal techniques, such as the LANAP® protocol and Pinhole Gum Rejuvenation Technique™, to provide the best possible outcomes. To learn more about Baltimore Periodontics Lasers & Dental Implants and the services they provide please visit their website at http://www.baltimoreperio.com or call (410) 774-5441.