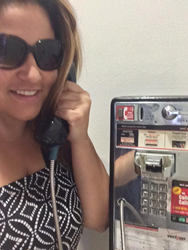 "City Girl meets Country."
(PRWEB) September 09, 2015
After two successful office openings this year, Owl Management Consulting is opening a third office in Framingham, Massachusetts. The new office is will serve as the home office for the company and has a deep history with the city as the former home of the accomplished writer, author and photographer John A. Lynch. As an Honorary trustee of the New England Wildlife Society, Lynch has a dedicated exhibit at Garden in the Woods.
"When I lived in an apartment in Framingham, I used to walk in Garden in the Woods. This is where a came up with the idea for my company," says CEO Alexandra Arrivillaga. "Now, I feel I have come full circle opening this location. My real estate agent Ben worked tirelessly to help me find the property. I am so lucky to have my own 'Garden in the Woods.'"
The company provides business consultation to public, private and non-profit organizations and is operated by communications and management consultant expert Alexandra Arrivillaga. The company specializes in advisory services and is known for building strong community relationships.
The services include:

Diversity training for managers
Strategy, risk management and business process services
Organization change management
Customer relationship management
About Owl
Owl Management Consulting was founded by Arrivillaga while she was living in Framingham. She studied business with her father and received her bachelor's degree from Lesley University and her Masters in Management from Cambridge College. She has completed doctorate work at Concord Law School as well as doctorate work in general business at Capella University. In 2013, she registered with the State Bar of California's Admission Committee and was accepted.
Arrivillaga maintains strong Boston ties and is heavily involved in the Portuguese and Latino communities. She has an excellent record in Latino empowerment and business development and is fluent in English and Spanish as well as conversational in Italian and Portuguese. For more information, visit Owl Management Consulting's website at http://www.owlmanagementconsulting.com or call (508) 877-3830.