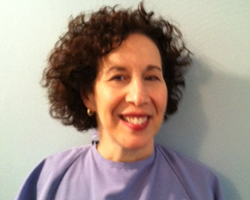 Teaneck, NJ (PRWEB) August 25, 2015
Patients who are interested in receiving dental implants in Teaneck, NJ, are now invited to schedule an appointment with Dr. Susan Goldfarb without first receiving a referral. Individuals who are drawn to long-term tooth replacement options that will allow them to regain their confidence and enjoy their favorite foods are urged to choose dental implants over less reliable tooth loss solutions.
Dr. Goldfarb extends an invitation to patients without referrals to schedule a consultation for dental implants at her office in Teaneck, NJ. While there are several different options for tooth replacement, dental implants are recommended in many cases because they are exceptionally strong once they are fully integrated into the bone of the jaw. Additionally, fully healed implants typically look just like real teeth, while other treatments for lost teeth can sometimes look fake. Patients who are concerned about both the outward appearance of their smiles and the strength of their replacement teeth are urged to speak with Dr. Goldfarb about the benefits of dental implants.
Most adults can expect to deal with tooth loss at some point during their lifetime. The older an individual becomes, the more likely they are to begin losing their natural teeth. Even younger individuals may become victims of tooth loss if they are involved in sports or do not take care of their oral health. One of the most common causes of tooth loss is advanced periodontal disease. With proper treatment, individuals can minimize the effects of periodontal disease.
Many patients with missing teeth choose dental implants as their preferred tooth replacement option because they want a long-lasting solution. Bridges can provide a temporary solution for tooth loss, but they do require the health of adjacent teeth to be compromised in order to provide anchor points for the replacement crown. Dentures are not the best option for many people because they are not stable and tend to shift around. Those who are interested in receiving dental implants in Teaneck, NJ, are encouraged to set up an appointment with Dr. Goldfarb.
About the Doctor
Susan Goldfarb is a periodontist offering personalized dental care for patients in Teaneck, NJ, since 1984, and was one of the first female periodontists in Bergen County. Dr. Goldfarb received her Doctorate of Dental Medicine degree from the University of Pennsylvania, School of Dental Medicine, and completed a General Practice Residency at Newark Beth Israel Hospital. She went on to receive her Certificate of Periodontics from the Fairleigh S. Dickinson School of Dental Medicine. Dr. Goldfarb is part of one percent of dental professionals providing the LANAP® FDA cleared laser procedure for gum disease and periodontal treatment. Aside from being a laser practice, she also performs BOTOX and facial fillers such as Juvederm Ultra. To learn more about Dr. Goldfarb and her dental services, visit her website at http://www.flossnightly.com and call (201) 374-8460.