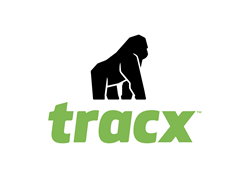 We are honored to be featured in Forbes' elite ranking this year, and recognized as a leading growth company based in NYC.
New York, NY and London, UK (PRWEB) August 26, 2015
Tracx Inc., the leading social business management platform, today announced that it's listed as one of this year's Forbes Top 100 Analytics Firms, and ranked in the Top 10 in NYC. Forbes scored businesses based on how quickly a company is gaining momentum via web traffic, social traction, and business growth metrics.
"As the company continues to experience unprecedented growth, we continue to add top-notch executives and staff to support our clients' needs and technology innovation," said Rick Rudman, CEO of Tracx. "We are honored to be featured in Forbes' elite ranking this year, and recognized as a leading growth company based in NYC."
This list and the insights that led to the ranking were driven by Forbes reader requests, asking which analytics companies are best to track and work for. The research used a combination of artificial intelligence and data quality analysis to provide insights into over 1 million private companies, over 470,000 with employee data, and over 100,000 funding events. The results:

49% of the top 100 analytics firms are based in the Bay Area, 11% in New York and 10% in Boston
32% are in late stage funding cycles
Born Smart: Tracx Analytics for Social Media Marketing
Since 2010, leading brands such as BMW, ConAgra and Canon have trusted and relied on Tracx for surfacing actionable customer and consumer insights and enterprise-scale, data-driven social publishing and engagement tools. Tracx further organizes social insights and enhances the ability to engage based off those insights by providing a more natural, intuitive, insights-to-action work-flow. Using Tracx, brands and enterprises can identify influencers, score leads and optimize type and time-of-day content marketing and publishing to engage qualified audiences.
About Tracx
Tracx is the leading social business management platform empowering enterprises and brands to create, manage, monetize and optimize social interactions throughout the consumer journey. Born smart, our solution analyzes and refines mass amounts of geographic, demographic and psychographic data from across the social web to deliver deep insights into customers, competitors and influencers. It then makes those insights actionable through its contextually-driven Social Recommendation Engine, enabling smarter interactions that deliver meaningful business results. The world's most respected and leading brands such as BMW, Kraft Foods and Rolex rely on Tracx to identify and target audiences, improve planning, enhance monitoring and effectively engage consumers. Tracx is headquartered in New York City with offices in Tel Aviv and London. For more information, visit http://www.tracx.com.
###