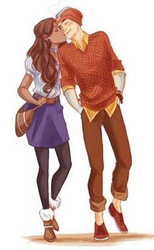 (PRWEB) August 28, 2015
Popular review site InterracialDating-Sites.com recently introduced a blog that aims to help internet users from across the globe understand the concept of 'interracial dating'.
Interacting with the local media, a representative of the site said, "We are looking to offer a complete online dating experience. While the review section has certainly helped a lot of people from across the globe, it was essential to give ample information about the concept of interracial dating so that users can make the wise choice. This would help them prepare to get into a relationship with a person belonging to a different race or cultural background."
InterracialDating-Sites.com recently updated its list of the top 'interracial dating sites' available on the market and had ranked InterracialMatch.com as the best site in its segment. The new segment on the site includes several interesting topics that would certainly help a lot of people understand the idea of interracial dating and make connections online.
Dating expert Frances Jeffrey said, "A lot of people from across the globe want to date a person from another race. However, I have observed that people hesitate to try something new. On the other hand, there are many that don't have any idea of what interracial dating is all about. The inclusion of this section would give them adequate knowledge on what is needed to date a person from a different race."
InterracialDating-Sites.com is absolutely free to use. Besides, you wouldn't need any registration in order to make the most of all the services the site has to offer.