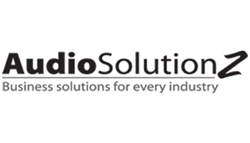 In today's world, … the HR landscape [is] changing faster than most of its architects can anticipate... Francis Hesselbien
Durham, NC (PRWEB) August 27, 2015
From the Affordable Care Act and its associated payroll regulatory requirements, to changes in travel pay under the Fair Labor Standards Act (FLSA), to constantly changing regulations or social media use and misuse in the workplace, the HR and Payroll world has become increasingly dynamic and integral to productivity and efficiency in the workplace. Again, keeping track with a constantly shifting regulatory landscape is becoming increasingly challenging. HR executives are facing a gamut of changes that are impossible to adapt to unless they receive the right guidance, from the right people (experts), at the right time to ensure compliance. This is further complicated by an increasingly reactive enforcement framework, with an exceptionally large number of claims being filed at the EEOC and the largest amount ever being claimed by the agency in 2014 and the largest number of cases being litigated on employment claims.*
Companies thus need to provide their HR executives with the expertise and information to enable them to keep up with and adapt themselves to the changing regulatory tides. Unfortunately, these changes are neither that simple nor that well framed to enable even the most sincere and hardworking HR department to comprehend and implement, unless without expert guidance. There is a need for professional assistance and training that will help bridge the gap between existing and the new, required systems. Further, such assistance often helps in streamlining and improving the efficiency of current practices, which increases productivity.
With this need in mind, AudioSolutionz has collected the best experts in HR and Payroll compliance in the country to provide employers, and HR & Payroll professionals with the best available knowledge and guidance through its webinars and audio conferences. These informative training sessions cover the most pressing topics in the industry. Attendees can also earn valuable HRCI, APA and CPE recertification credits for attending this webinars from the comforts of your home or office.
Some of its upcoming webinars include:

Learn how to navigate the tricky terrain of dealing with harassment and discrimination allegations in the workplace without having compliance issues with Natalie Ivey, an HR professional and educator.

Come to terms with the use of social media at the workplace, and learn how to harness it for greater productivity in the office and without impinging on employee rights through the expertise of Gregory A. Hearing Esq., a labor law and employment law expert.

Get the most updated Legislation and details on the Payroll Reporting requirements under the Affordable Care Act, especially with the changes in the new IRS forms in 2015, with Dayna J. Reum's guidance as a payroll expert.

Learn how to improve your ability to gauge potential candidates and their ability to perform through the use of Behavioral based interviewing. Watch how to predict his performance through Wes Preutt's professional guidance.

Dealing with employees with mental illnesses is always a tricky situation, because not only must the employer deal with the potential harm done to his company but must also account for both the legal and humanitarian aspects of the situation. Learn how to deal with such a situation with Susan Fahey Desmond, a partner at Jackson Lewis, LLP and an expert in labor law for over 20 years.
These training sessions will provide participants with the most up-to-date tools to understand the upcoming regulations, trends and the directions to which they must turn to adapt to the changing regulatory environment in human resources and payroll.
For more information visit: http://www.audiosolutionz.com/hr-compliance-employment.html
About AudioSolutionz
AudioSolutionz is the country's leading source of knowledge and training for professionals in human resources, payroll management and compliance. With renowned experts on its panel, AudioSolutionz offers important updates, regulatory knowledge and compliance information on the hot topics in these industries. It also provides the opportunity for professionals to get answers to their most complex questions directly from experts. To know more visit: http://www.audiosolutionz.com
Sources
*http://eeoc.gov/eeoc/statistics/enforcement/litigation.cfm