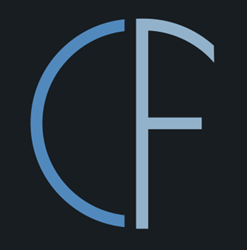 We're honored to be sponsoring such a great event with so many innovative and progressive minds in attendance
South Lake Tahoe, Calif. (PRWEB) August 26, 2015
Connect First will attend and sponsor the 2015 Infinity User Conference, which will be held in the newly remodeled Hard Rock Casino in South Lake Tahoe, Calif. The conference is being attended by top businesses from across the country, including Clear Nexus and Zero Parallel.
The Infinity Conference brings together top minds in the technology industry to discuss key topics, from marketing and integrations best practices to the surging growth in mobile technology. In addition to the presentations, there will also be several events running during the conference including a golf tournament at the scenic Edgewood Tahoe on Sept. 2 (tee time 10:30 a.m.) and a mini golf tournament, sponsored by Connect First, from 3-5 p.m. on Sept. 2.
"We're honored to be sponsoring such a great event with so many innovative and progressive minds in attendance," said Dan Candee, Connect First COO. "We're excited to present and share what we've learned over the years, and even more excited to hear what our colleagues in the technology industry have to share."
For more information on the Infinity Conference, please visit their website here.
About Connect First: Connect First is an award-winning SaaS telecommunications and cloud contact center software provider that focuses on customer satisfaction and elegant hosted solutions. Connect First offers a robust platform, designed and supported by a team of highly experienced engineers, designers and business analysts, and backed with personalized in-house customer care. Solutions include Cloud Routing, Inbound ACD, Outbound Dialing, Call Tracking, Interactive Voice Response (IVR), Voice Broadcast, Disaster Recovery, Predictive Dialer, Real-Time Telemetry, CDR Reporting, Live Agent Chat and more. Through a consultative approach with each customer interaction, Connect First builds customized solutions to meet the needs of a discerning customer base. Visit http://www.connectfirst.com for more information or a free consultation with a contact center solutions expert.