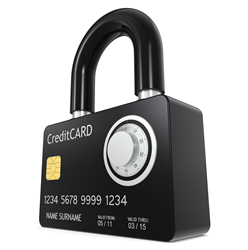 pcipolicyportal.com Announces Launch of All New PCI Policy Templates Packet for Small Businesses Seeking Quick and Cost Effective PCI DSS Certification Solutions.
Dallas, TX (PRWEB) August 26, 2015
Small businesses are the heart of the American economy, employing tens of millions of people throughout numerous industries and sectors, but many of these companies are being trapped with seemingly endless regulatory compliance costs, such as the Payment Card Industry Data Security Standards (PCI DSS). The solution for helping companies become compliant quickly and comprehensively is the PCI policy template packets, available for instant download today from pcipolicyportal.com.
From bakers to accountants, and more, whatever the small business is, pcipolicyportal.com provides the complete solution for becoming complaint with the Payment Card Industry Data Security Standards. Because many small companies knowingly store, process, and transmit sensitive credit card information, compliance with PCI DSS is essential, so turn to the experts today at pcipolicyporta.com.
Each of the PCI policy templates packets – which are available for instant download at pcipolicyportal.com – come complete with hundreds of pages of professionally developed PCI policies, procedures, forms, checklists, along with essential security awareness training material. Becoming compliant with version 3.1 of the PCI standards doesn't have to be a painful, time-consuming, and expensive proposition – not at all – just download the PCI policy template packets today and save hundreds of hours and thousands of dollars on PCI DSS compliance. Visit pcipolicyportal.com to learn more about the very best documentation found anywhere in the world for PCI compliance.