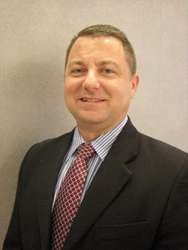 "We are delighted that Fred has been elected to our board, and it is another step forward as the Company prepares to fund future growth and drive shareholder value." -Terry Schlotterback, Chairman
Warsaw, Indiana (PRWEB) August 26, 2015
Fred L. Hite, Chief Financial Officer, has been elected to the board of OrthoPediatrics Corp. at the Company's annual shareholders' meeting.
Mr. Hite joined OrthoPediatrics in February after a ten-year career as CFO and Investor Relations Director of Symmetry Medical Inc. During his tenure, Symmetry grew from a $165 million privately held contract manufacturer into a public company with over $400 million in revenue, including distribution of hospital surgical instruments. Prior to joining Symmetry, Mr. Hite spent over 10 years at General Electric in a variety of finance positions.
Terry Schlotterback, Chairman, said, "We are delighted that Fred has been elected to our board, and it is another step forward as the Company prepares to fund future growth and drive shareholder value."
Mr. Hite said, "I am thrilled to join a board composed of executives of stature and integrity. I have enjoyed working with our directors as CFO, and I will now look forward to this new stage of our relationship."
About OrthoPediatrics Corp
OrthoPediatrics Corp is a privately held global leader of orthopedic surgical systems focused exclusively on providing pediatric orthopedic surgeons quality and innovative products in children's hospitals. The Company is the only end-to-end provider of pediatric surgical implants and instruments and has the only global pediatric sales and distribution system in the orthopedic industry. Founded in 2007, the Company has experienced significant growth with the introduction of 18 surgical systems and distribution in more than 30 countries.
###