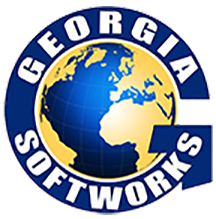 The Georgia SoftWorks products will be an excellent match for the solutions SoftiCo provides
Dawsonville, Georgia (PRWEB) August 31, 2015
SoftiCo is now an authorized reseller of the Georgia SoftWorks Telnet Server for Windows and SSH Server for Windows. SoftiCo is one of the leading software distributors in Ukraine.
SoftiCo's team has successfully operated for over 10 years and works with 1,000+ companies throughout Ukraine. With over 70 software vendor partners, SoftiCo provides a wide selection of products, timely advice and efficient logistics in a wide variety of industries.
"The Georgia SoftWorks products will be an excellent match for the solutions SoftiCo provides," said Doug Hitchcock of Georgia SoftWorks.
Georgia SoftWorks is a software development company who has gained worldwide recognition for their development of the GSW Telnet Server for Windows and SSH Server for Windows. Their industrial quality software is used in a wide variety of industries and remains unmatched in today's commercial applications in terms of reliability, consistency, performance and features. GSW has resellers and end users on every continent (except Antartica).
"Our reseller relationships are very important to us. Every well-respected company that joins our reseller network adds another layer of trust and security to our products. We are excited to have SoftiCo partner with us. This partnership will be mutually beneficial for both companies," said Hitchcock.
About Georgia SoftWorks:
Established in 1991, Georgia SoftWorks is a privately held software development company recognized for creating high performance data communications, system and telecommunications applications. Georgia SoftWorks has obtained a worldwide presence with its industrial SSH/Telnet Server for Microsoft Windows. GSW's long-term commitment to SSH/Telnet has led to the pioneering of major features such as Session Shadowing, Session Monitoring, Graceful Termination, Automatic Logon, Logon Scripting and more recently Team Services technology which allows mobile device users to transfer, swap, share and recover mobile device sessions. GSW has also provided the very first SSH Server to provide Digital Certificate Authentication with an Internet Information Server (IIS) like certificate-to-user account mapping. This includes 'One-to-one' and 'Many-to-one' mapping methods and also supports certificate trust lists (CTL).