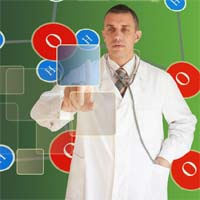 The results suggest that PKC-δ is an essential part of the apoptotic [cell death] program in mesothelioma cells...
Raleigh, NC (PRWEB) August 27, 2015
A study conducted in Italy suggests that it may be possible to predict or even influence how well a mesothelioma patient responds to chemotherapy. Surviving Mesothelioma has just posted an article on the new research. Click here to read it now.
Doctors at the Salento University in Milan treated mesothelioma cells with different concentrations of the chemotherapy drug cisplatin. Response appeared to depend in part on PKC, a family of enzymes that help regular important cellular processes – including cell death.
"The results suggest that PKC-δ is an essential part of the apoptotic [cell death] program in mesothelioma cells, whereas PKC-α mediates a pro-survival [protective] response to cisplatin," writes lead author Antonella Muscella of Salento University.
The study in Biochemical Pharmacology moves science a step closer to potentially being about to improve response to cisplatin by blocking or unblocking certain types of PKCs.
"Even with the most powerful chemotherapy currently available, mesothelioma patients often see little or no response," says Alex Strauss, Managing Editor of Surviving Mesothelioma. "If scientists can better understand the reasons for this with studies like this one, they may be able to improve those odds."
To read more about how the new study was conducted and other important facts about chemotherapy treatment for mesothelioma, see Improving Mesothelioma's Response to Chemotherapy, now available on the Surviving Mesothelioma website.
Muscella, A, PKC-δ/PKC-α activity balance regulates the lethal effects of cisplatin, August 20, 2015, Biochemistry and Pharmacology, Epub ahead of print, http://www.sciencedirect.com/science/article/pii/S0006295215005481
For nearly ten years, Surviving Mesothelioma has brought readers the most important and ground-breaking news on the causes, diagnosis and treatment of mesothelioma. All Surviving Mesothelioma news is gathered and reported directly from the peer-reviewed medical literature. Written for patients and their loved ones, Surviving Mesothelioma news helps families make more informed decisions.