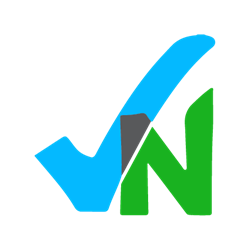 General Contractors have the assurance that they will be working with quality, trustworthy subcontractors...
Pleasant Prairie, WI (PRWEB) September 01, 2015
Pantera Global Technology continues its hot streak this summer in the competitive world of Construction Technology. Fresh off of Top Product Awards for both Bid Management and Project Management Software in 2014 and 2015 respectively, Pantera garners its second consecutive listing in the acclaimed Constructech 50, an annual listing of the most influential construction technology providers.
"The Constructech 50 is about much more than the technology a company has to offer," Laura Black, editor of Constructech magazine, said in a statement. "It is about finding the best of the best organizations that are poised to stay the course in the years ahead, helping construction professionals make decisions about who to select as a partner."
Pantera President and CEO Dewayne Adamson says of the listing "It's an honor to be recognized once again by Constructech. As the industry's leading publication dedicated to construction technology, we know that being featured on this list will carry tremendous weight in our industry."
Joining noteworthy companies such as Textura and Isqft as back-to-back nominees for the Constructech 50, Dewayne attributes the success to Pantera's focus on constant innovation stating "In a market that moves as fast as Construction Technology it's important to foster a culture of innovation and to always keep an eye trained on where the market is headed." Keeping this philosophy in mind, Pantera is on the brink of releasing a game-changing new product unlike anything available on the market today.
Beginning in the fall of 2015, Pantera General Contractors will have access to a brand new subcontractor prequalification management system. What separates Pantera's new system from the rest is access to "The Verified Network" which is a network of subcontractors who have had their qualifications and screening items independently checked and verified by a third-party. This can relieve risk concerns when working with new subcontractors in unfamiliar territories. Additionally, the new system will feature dynamic updating of subcontractor qualifications, expirations for individual screening items, and 100,000's of subcontractors looking for bidding opportunities.
Vice President Bart Adamson sees the Verified Network as a win-win scenario for both General Contractors and Subcontractors stating "For Subcontractors, it's a way to market themselves and stand out from the rest of the pack by being proactive. General Contractors have the assurance that they will be working with quality, trustworthy subcontractors even when working outside their usual territories."
The prequalification management system will be available for Pantera General Contractors as an additional module for their current Integrated Plan Rooms. Additionally, the new system will be available as a standalone offering for General Contractors looking for a tool to manage their subcontractors and mitigate risk. For more information about Pantera's new offering visit Pantera's Website.
About Constructech Magazine
Constructech magazine is where construction and technology converge. The publication influences construction professionals to unleash the business value of technology.
About Pantera Global Technology
Pantera Global Technology, formed in 2009 by construction and technology veteran Dewayne Adamson, is a leading provider of powerful bid, project, and risk management software for the Construction Industry.