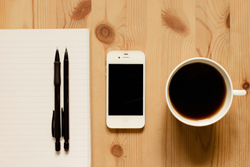 Marketing providers must offer educational tools that empower customers to succeed.
Jamestown, NY (PRWEB) August 27, 2015
Top SMS marketing provider, Slicktext.com recently launched a dense online learning center. This hub provides helpful educational resources for all users looking to grow their business with SMS marketing. To experience success, all beginners must dive into these helpful resources before launching their SMS campaign.
The SMS Marketing Learning Center details out the basics of this mobile communication tactic via several different content formats. To start, Slicktext.com offers two dense guidebooks: the beginner's guide, as well as an advanced version. The beginner's manual covers SMS marketing basics, such as how to choose a textword, set up an auto reply, and grow an SMS list. The advanced version goes into a bit more detail, as it discusses list segmentation, usage of multiple textwords, and so on.
For those who have a difficult time digesting long form content, Slicktext.com also features several easy to follow SMS marketing infographics. Learn how to compose a campaign, or simply attain education on SMS marketing best practices.
"The Slick Text team admires the Learning Center over at Moz, and wanted to implement a similar strategy," stated Matt Baglia, CEO of Slicktext.com.
When developing this new educational addition, the Slick Text content marketing team highlighted all necessary information that would empower customers to succeed.
For all those looking to give SMS marketing a try, hop over to the Slicktext.com Learning Center.