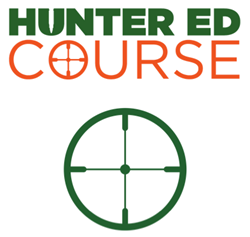 Troy, MI (PRWEB) August 27, 2015
Hunter Ed Course is launching a new Dove Hunting Prep Quick-Tips to educate the hunter for dove season opening day: 1) Be Legal, 2) Be Ready and 3) Be Safe.
The complete Hunter Ed Course Dove Hunting Quick-Tips is available at the Hunter Ed Course blog http://www.HunterEdCourse.com/blog and will be featured in the August consumer newsletter being distributed this weekend in anticipation of dove season.
In most states dove season opening day is September 1 so the Dove Hunting Quick-Tips is available online and through newsletter distribution for reader's easy access as they prepare for their opening day dove hunt.
For many families and friends an opening day dove hunt is a tradition every year. Opening day of dove hunting is often a first hunt for many new hunters across the country.
Hunter Ed Course trains new hunters so it is important as an extension of training them to be safe and ethical hunters to prepare them for their specific hunts with articles relevant to their first hunt.
Hunter Ed Course provides a nationwide online hunter safety course that allows a new hunter to earn their hunter education certification as required by most states to purchase their hunting license.
Step one of the Quick-Tips focuses on the need to "Be Legal" that includes the reminder that all new hunters in the dove hunting party needs to have hunter education certification and a proper license for dove hunting.
Step two focuses on "Be Ready" with the proper gear and a well operating firearm. Step three reminds the dove hunting party to "Be Safe" with a review of establishing a safe zone of fire and the basic rule of firearm safety –ACTT.

Assume every gun is loaded
Control the muzzle; keep the muzzle pointed in a safe direction
Trigger – keep your finger outside the trigger guard
Target – be sure of your target and what lies beyond
The complete article can be found at http://www.HunterEdCourse.com/blog.
About Hunter Ed Course
Hunter Ed Course is committed to RECRUITING and EDUCATING NEW HUNTERS – ONE AT A TIME by providing an affordable, high quality hunter safety course in order to eliminate the cost of training as one of the perceived barriers to hunting.
Hunter Ed Course basic pricing is an affordable $13, the lowest priced, nationally recognized online course in the nation - available online at http://www.HunterEdCourse.com.