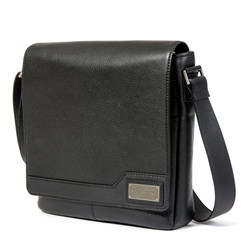 ROUT: Discover Quality and Price Aren't Trade-Offs
Southern California, CA (PRWEB) August 28, 2015
Irvine – (August 26, 2015) – Male consumers looking for high quality, yet affordable backpacks, wallets, business bags and other accessories have a new online destination to explore. ROUTsport.com launched this month with the promise of offering the "best in class" casual and career bags and packs to help men carry and organize "their stuff" at anything but a stuffy price.
What enables ROUT to make its quality promise is their 50+ years of combined expertise in the backpacks and accessory-manufacturing world. After years of working on creating product for other brands, the founders of ROUT decided it was time to introduce their own line. The company's leather, canvas or ballistic bags are brilliantly designed and use only the strongest and highest quality raw materials.
In addition to quality, the other cornerstone of the ROUT brand is value. The company pledges to cut out the retailer and e-tailer middlemen. The profit margin that otherwise would have gone to them is now passed onto the consumer in the form of savings. Each product on the company's website features the ROUT price along with the "street price" – the price a consumer would expect to normally pay. ROUT beats the street price by 40% on average, meaning a consumer can expect to pay at least 40% less at ROUT for a comparable item verses if they were to find it in a brick-and-mortar store or another e-tailer.
About ROUT
ROUT manufactures the best quality backpacks, wallets, business bags, and writing pads at the best possible pricing. The company's mission is simple: to ROUT the competition. The company calls Southern California home. Free shipping is available on orders of $100 and more. For more information, visit http://www.routsport.com or call (877) 672-ROUT.