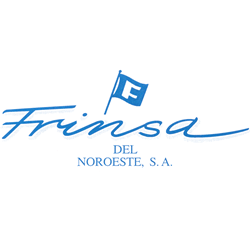 Youngstown, OH (PRWEB) August 27, 2015
Online Italian food specialist, Gourmet Italian, now carries the complete line of Frinsa seafood at GourmetItalian.com.
Frinsa seafood is imported from Spain and captured in locations such as the Cantabrian Ocean and Bay of Biscay. All of their seafood is sustainably harvested and dolphin safe, with each piece of quality seafood hand-selected and trimmed for supreme quality.
Many people are choosing to live healthier lifestyles today, and that includes making smart food choices. Seafood is an ideal ingredient to include in healthy meal plans because it is low in fat, high in protein, and often high in Omega 3. And because Frinsa packages their food in metal containers and jars, no refrigeration is required, making it a highly portable food item for those on-the-go.
Gourmet Italian is now offering the following Frinsa products:

Frinsa Bonito del Norte Tuna in Olive Oil
Frinsa Galician Octopus in Olive Oil
Frinsa Galician Sardines in Olive Oil
Frinsa Ventresca de Bonito del Norte Tuna Belly
Frinsa Galician Cockles in Brine
Frinsa Benito del Norte in Olive Oil (White Tuna)
Gourmet Italian decided to carry Frinsa seafood because of their high standards, sustainable fishing techniques, and the convenience of carrying seafood that does not require refrigeration.
"Sometimes you may not have the time to prep your lunch before work," says Gourmet Italian. "We love that you can just throw this in your lunch bag on your way out the door, yet still create an amazing, healthy lunch while just sitting at your desk or enjoying a relaxing treat at the park, and with only a few ingredients. It just keeps things simple, but beautiful—and isn't that what life's all about?"
The complete line of Frinsa products can be purchased on the Gourmet Italian website.
Wholesale Food Network LLC operates out of Youngstown, Ohio, and has been doing business under the "Gourmet Italian" name since January 2009. For more information on any of their products, please visit the Gourmet Italian food store website.