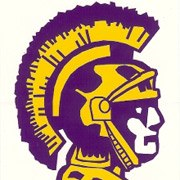 With the TAP, we are reducing the 2-3 years that it takes to understand an athlete to maybe a month or less. We know what's in a player's head before we open our mouth to coach. That's huge in this profession!
Rock Hill, SC (PRWEB) August 27, 2015
The Right Profile recently interviewed Northwestern High School football head coach Kyle Richardson, who talked about using the TAP360 System and how it has affected his coaching and his coaching staff.
In the interview, Coach Richardson states, "The biggest thing that we have taken from working with the TAP is the speed with which we can now understand and develop our players." Before using the TAP, coaches would spend two to three years getting to know a player before they actually understood what made him tick. Even then, each coach realized that he still did not know exactly what might set a player off or how to avoid issues. "With the TAP, we are closing that 2-3 year learning curve to maybe a month or less. We know what is in a player's head before we open our mouth to coach. That's huge in this profession."
As to whether there was any resistance from his coaching staff, Coach Richardson stated "I'll be honest with you, I thought they would have a little kick-back on it and not be as excited as I was to get started with it." The coaching staff spent one meeting where Coach Richardson explained how the TAP works, how the coach's TAP console works and the different athlete types. In a second staff meeting the next day, the staff dove into player reports, breaking them out by position, examining each TAP result was and how players might respond to various scenarios. "The staff started giving examples of how that made sense and a one-hour staff meeting turned into two and a half hour because everyone want to be in on the conversation. It was like light bulbs going off!"
Although the TAP has been used by NFL, MLB and NBA teams for decades to better evaluate, coach and develop their athletes, it was not offered to college and high school athletic programs until late 2014. Many pro teams, including the Kansas City Royals, Washington Nationals and the New England Patriots, include the TAP as an integral part of their organization's talent pipeline, development and mental conditioning programs.
The full-text of The Right Profile's interview is available at on their press and media page at http://athletetypes.com/northwestern-high-school-adds-tap-coaching-system
About The Right Profile
The TAP360 System is owned by The Right Profile and is a cloud-based platform of assessments, reports and exercises to improve athlete development and the mental game. It is based on the Troutwine Athletic Profile (TAP) taken by nearly 20,000 elite athletes. The TAP360 System is used by teams in the NFL®, MLB® & NBA® to evaluate and develop professional athletes. The goal of the TAP360 System is to help athletes develop a champion's mindset. For more information, visit athletetypes.com. To take the TAP assessment, visit TakeTheTAP.com.
About Northwestern High School
The Northwestern Trojans have a rich tradition both on and off the field. The school boasts more than thirty teams in seventeen sports. The school's football team is consistently ranked in the top ten in South Carolina and has played in 4 of the last 5 state championships winning the championship in 2010.