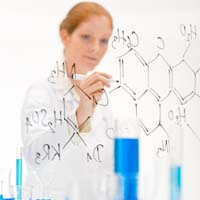 [MRG-201] must still go through clinical trials before doctors can prescribe...
Raleigh, NC (PRWEB) August 28, 2015
The newest therapy to receive orphan drug status for the treatment of malignant pleural mesothelioma will not be available for general use any time soon, according to educational website Surviving Mesothelioma. Click here to read their article on MTG-201.
MTG-201, a biologic therapy that received orphan drug designation for mesothelioma last week from the FDA, will now head into Phase I clinical trials to establish its safety and efficacy in human patients.
"Although MTG-201's orphan drug designation may help speed its development, it and other orphan drugs must still go through clinical trials before doctors can prescribe them for their mesothelioma patients," says Surviving Mesothelioma's Managing Editor, Alex Strauss.
According to the San Francisco-based company that makes MTG-201, the new treatment works by targeting a particular gene defect that can prevent mesothelioma cells from going through the cell death cycle like normal cells. It may also trigger an anti-mesothelioma immune system response.
Orphan drug status, which was established by the Orphan Drug Act of 1983, can be granted to drugs designed to treat diseases effecting fewer than 200,000 people.
To better understand how orphan drug status could impact the development of MTG-201 and how mesothelioma patients can be involved, see Putting the Newest Mesothelioma "Orphan Drug" Into Perspective, now available on the Surviving Mesothelioma website.
Company Press Release, "MTG Biotherapeutics Announces that MTG-201 was Granted Orphan Drug Designation by the US FDA for the Treatment of Malignant Mesothelioma", August 21, 2015, http://www.prnewswire.com/news-releases/mtg-biotherapeutics-announces-that-mtg-201-was-granted-orphan-drug-designation-by-the-us-fda-for-the-treatment-of-malignant-mesothelioma-300131975.html
For nearly ten years, Surviving Mesothelioma has brought readers the most important and ground-breaking news on the causes, diagnosis and treatment of mesothelioma. All Surviving Mesothelioma news is gathered and reported directly from the peer-reviewed medical literature. Written for patients and their loved ones, Surviving Mesothelioma news helps families make more informed decisions.