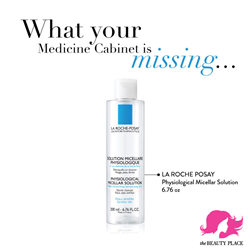 (PRWEB) September 12, 2015
Skincare products are booming in the cosmetics market. There is an ongoing search for a cream, lotion, serum, anything that will be characterized as the fountain of youth in a bottle or jar.
Thermal Spring Water sprays are becoming popular in many skincare lines like La Roche-Posay and Eau Thermale Avene. The benefits from these products have been known since the Roman imperial period but until recently, research has been done to fully explore its value.
According to the National Center for Biotechnology Information, thermal spring water is known for protecting skin from free radical damage and as an anti-inflammatory. Skin improves in softness when thermal spring water has a lower mineral concentration – particularly important for customers with atopic dermatitis or psoriasis. In studies performed, it was concluded that thermal spring water has shown evidence of protecting skin from the long-term negative effects of UVA/UVB exposure while holding true to anti-inflammatory and anti-irritant claims.
Thermal spring water spritzes are typically used after cleansing, to set makeup and as a skin refresher during the hotter seasons of the year. Consumers have used it to soothe sunburns and it has been seen as a popular ingredient in many products for skin care lines like Eau Thermale Avene.
The second type of water exploding in the United States is known as micellar water. It's usage has been pioneered by France with research beginning as early as 1913 at the University of Bristol. Micellar water is micelles – tiny oil molecules – suspended in water.
French skincare lines have had micellar water solutions as staples in different lines like Bioderma and La Roche-Posay. The concept behind micelles is that these tiny oil molecules will attract skin impurities like makeup, sebum and dirt to cleanse skin while moisturizing. Highlighted by magazines like Cosmopolitan and Glamour recently, there has been a lot more buzz about this product.
Free of soap and alcohol, micellar water is ideal for more sensitive skin types while it's dual functionality in cleansing and moisturizing is idea for those always on the go.
Thermal spring water products and micellar water products are available at TheBeautyPlace.com:
La Roche Posay Physiological Micellar Solution
Eau Thermale Avene Thermal Spring Water
La Roche Posay Thermal Spring Water
About TheBeautyPlace.com:
TheBeautyPlace.com is a leading online company of top brands at affordable prices. From skin care, hair care and everything beauty, TheBeautyPlace.com strives to offer current and prospective clients excellent customer service and make available the most coveted beauty products in the industry.
Follow TheBeautyPlace.com:
On Pinterest: pinterest.com/thebeautyplace/
On Twitter: @TheBeautyPlace
On Instagram: @TheBeautyPlace
On Facebook: facebook.com/pages/TheBeautyPlacecom/125435188536
TheBeautyPlace.com Blog: blog.thebeautyplace.com