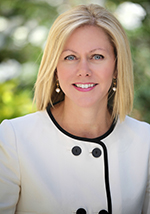 "I am honored to serve as a trustee, and I look forward to using my skills and professional experiences to help advance the mission of the MedicAlert Foundation," DeAnn Marshall
Turlock, CA (PRWEB) August 27, 2015
MedicAlert Foundation, a non-profit, charitable, and membership-based organization dedicated to protecting lives by serving as the global information link between members and emergency responders during medical emergencies and other times of need, announced the selection of DeAnn Marshall to its board of directors.
"DeAnn embodies the spirit of our mission and brings a huge level of talent, expertise and energy to the table. We are very fortunate to have her by our side as we continue to strengthen the important services we deliver at MedicAlert," said David Leslie, MedicAlert Foundation CEO.
DeAnn S. Marshall, MHA, is senior vice president and chief development and marketing officer for Children's Hospital Los Angeles. In this role, she serves as senior counselor to the CEO, Board of Trustees and executive leadership team on items relating to market share growth, hospital strategy, philanthropy and marketing.
"I am honored to serve as a trustee, and I look forward to using my skills and professional experiences to help advance the mission of the MedicAlert Foundation," Marshall said at the announcement.
DeAnn Marshall came to Children's Hospital Los Angeles from the University of California, San Diego (UCSD), where she served as chief marketing communications officer for Health Sciences. Prior to UCSD, she spent 12 years at Children's Hospital of Pittsburgh (CHP) serving in a variety of capacities, the last of which was executive vice president and chief development officer of the Children's Hospital of Pittsburgh Foundation.
Barton Tretheway, Chairman of the Board of Directors, said of Marshall, "It is exciting to welcome a new member to the board. She has a fresh perspective and a unique approach. I know that her service will provide tremendous benefits to the board and organization as a whole."
Ms. Marshall holds a bachelor's degree in journalism from Duquesne University in Pittsburgh and a Master of Health Administration degree from the University of Southern California.
About MedicAlert Foundation
Established in 1956, the nonprofit charity MedicAlert Foundation pioneered the use of medical ID products and delivers the most dependable, responsive, and trusted Emergency Identification and Medical Information Network. MedicAlert provides the functionality of an e-health information exchange through an innovative combination of a unique patient identifier linked to a personal health record and a live 24/7 emergency response service. MedicAlert Foundation International medical ID products alert emergency personnel to a member's primary health conditions, medications or other critical information. In addition to its 24-hour emergency response service, MedicAlert Foundation International also provides family and caregiver notification so that members can be reunited with their loved ones. Visit http://www.medicalert.org for more information.