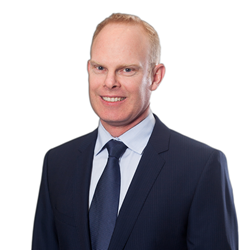 Craig's expertise will increase the specialty research and advice we provide to professional service clients.
Toronto, ON (PRWEB) August 31, 2015
Collins Barrow Toronto is pleased to welcome Craig Cross, CPA, CA to their Professional Standards group as Partner. Craig has over 15 years of experience in public markets and financial reporting consulting in Canada, the UK and New Zealand. A specialist in IFRS reporting, Craig is actively engaged in IFRS and policy development through his involvement in industry forums and roundtables.
"We are proud to welcome Craig to our Professional Standards team," says audit and assurance senior partner, Octavio Cabral, CPA, CA. "Craig's expertise will increase the specialty research and advice we provide to professional service clients."
For more information:
Craig Cross
Partner, Professional Standards
Collins Barrow Toronto LLP
ccross@collinsbarrow.com
647-725-1122
https://www.linkedin.com/pub/craig-cross/2/32a/867
Octavio Cabral
Senior Partner, Audit and Assurance
Collins Barrow Toronto LLP
ocabral@collinsbarrow.com
416-322-1657
https://www.linkedin.com/in/octaviocabral
Abigail Gamble
Media Relations
Akcessia | Mayk Ideas