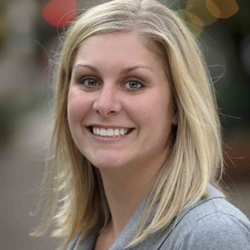 "We look forward to continuing our partnership with Prime and helping prepare the next round of students for employment. We're thrilled with the success thus far and are excited to be a part of boosting Minnesota's tech community,"
Minneapolis, MN (PRWEB) August 27, 2015
The demand for software development talent is greater than the availability of qualified professionals. In fact, 60% of U.S. companies have unfilled tech jobs. In an effort to boost the local talent pool, Digital People, a staffing and recruiting firm within Atterro Human Capital Group, has partnered with Prime Academy, an 18-week accelerated software engineering program founded by The Nerdery, a custom software design and development company in Minneapolis. Prime provides an immersive learning experience and connections to industry professionals.
Erik Johnson, a recent graduate, says he chose Prime for two reasons: "First, having a family, I didn't have the ability to go to school every day for 2-4 years. I needed something that I could jump into and finish quickly. Second, I knew that The Nerdery was a leader in the industry and I had faith that they could teach me exactly what I needed to succeed."
Johnson not only earned a hands-on education, he also received training and support to prepare him for a job in the software industry. In fact, with the help of Ashley Allen, senior creative recruiter at Digital People, Johnson landed a full-time position – weeks before graduation – as a front end application developer at MyON a business unit of Capstone, a publisher of children's books and digital learning materials.
"Ashley was fantastic," says Johnson. "She helped me update my resume, conducted mock interviews, and called me after each interview to see how it went and arrange the next steps. Knowing that she was there for me was a huge relief and allowed me to focus on my schooling rather than trying to get a job. I have recommended every Prime student to talk with Digital People."
In addition to helping students find jobs, Digital People, a network partner for Prime, contributes to student success by providing curriculum feedback, sharing industry knowledge, and mentoring students.
Jon Henderson, software engineering manager at MyON a business unit of Capstone, was the hiring manager responsible for bringing Johnson onboard. For Henderson, hiring a Digital People recruit brought his career full circle: "I am at my current job because of Digital People. I loved working with them as a recruit and now again as someone looking to hire. I'll always go to Digital People first. Their team is easy to work with, takes the time to understand our ecosystem, and recommends candidates that fit our company culture."
Henderson is pleased with the work Johnson has been able to accomplish early in his career. "Within the first couple of days he was contributing to our main platform. He's taken the initiative to dive in, explore, and learn."
Prime Academy's connection to tech experts at The Nerdery as well as industry professionals, like Digital People, provides students with an education experience unlike any other.
Students are happy: "I would recommend Prime to everyone. It was so helpful in giving me the base education that I needed to learn new development languages. I am now working with PHP and chrome app development. I would never have been able to do that without Prime," says Johnson.
And employers are pleased as well: "The candidates we interviewed were ready for hire and stood out as having been directed to learning very specific skills – the necessary skills. Further, they shipped product. Coding is easy, finishing is hard," says Henderson.
The next 18-week session begins October 26, with applications due by August 28. Digital People will continue to partner with Prime to help prepare students for the hiring process and connect them to in-demand jobs software engineering.
"We look forward to continuing our partnership with Prime and helping prepare the next round of students for employment. We're thrilled with the success thus far and are excited to be a part of boosting Minnesota's tech community," says Allen.
To learn more about Digital People, visit http://www.digitalpeople.com. To learn more about Prime Academy, visit http://www.primeacademy.io.
Atterro is a diverse family of specialty staffing and recruiting firms, each dedicated to a particular niche specialty. Atterro's experienced industry professionals utilize the latest research, recruiting technology and assessment tools to serve clients through its five specialty brands—Digital People for creative, interactive and marketing, Hunter Hamilton for finance and accounting, Pro Staff for administrative and light industrial, Technical ProSource for information technology, and Ware Technology Services for engineering. Visit http://www.atterro.com.
The Nerdery is professional home of about 500 software engineers, UX designers, QA engineers and other Nerds creating custom interactive technology to solve clients' unique business needs, including websites, mobile and social-media app development. The Nerdery has made Inc. Magazine's list of fastest growing private companies for eight straight years, appeared on multiple top workplace lists, and received Inc.'s Hire Power Award for year-to-year job growth. Visit http://www.nerdery.com.