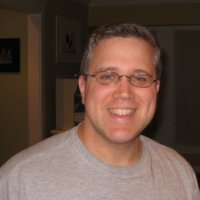 Chicago, IL (PRWEB) August 27, 2015
Financial Poise Founder Jonathan Friedland will be speaking at the Financial Planning Association of Illinois' Conference for Advanced Planning on September 1st. His session is titled "What Every Financial Planner Needs To Understand About the Jobs Act In Order to Avoid Being Left behind the Pack."
Other speakers at the two-day conference for professional financial advisors will include New York Times best-selling author Tom Anderson; David Blanchett, head of retirement research for Morningstar Investment Management; John Nersesiian, the Managing Director of Wealth Management Services at Nuveen Investments; Christine Pishko, a Managing Director of Client Portfolio Management for TIAA-CREF Asset Management; and a number of other leaders in the field. You can learn more or register for the event here.
Friedland's talk will be based on his best-selling book, The Investor's Guide to Alternative Assets: The JOBS Act, "accredited" investing, and You. Jonathan Friedland is also a partner with Levenfeld Pearlstein, where he provides legal counsel to investment advisors, wealthy families, and the businesses they own.
ABOUT FINANCIAL POISE:
Financial Poise provides unbiased news, continuing education, and intelligence to private business owners, executives, investors, and their trusted advisors. For more information, contact David Strait at dstrait(at)financialpoise(dot)com or 312-469-0135.